Under Armour founder and CEO Kevin Plank built his idea for a moisture-wicking shirt into a company with $3 billion in annual sales.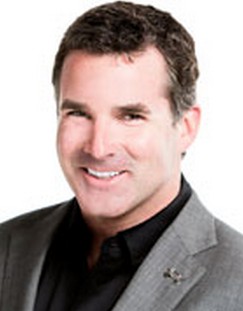 "I have no doubt there'll be books written about Kevin. He's every bit as legendary an entrepreneur as Steve Jobs or Elon Musk or Richard Branson."
The above quote is from an Under Armour executive talking about why those inside Under Armour (NYSE:UA) have so much faith in founder Kevin Plank. Under Armour eclipsed the $3 billion annual sales mark for the first time last year and overtook Adidas asthe No. 2 athletic apparel brand in the U.S. behind Nike. Thecompany has posted 23 quarters in a row of more than 20% year-over-year sales growth. Here's how founder and CEO Kevin Plank made Under Armour so successful.
The man under the Armour
At the helm of this high-growth company is Kevin Plank, an innovative and passionate entrepreneur, and also a fighter who has worked for years to get UA to where it is today. Under Armour will turn 20 next year, and that's 20 years of Plank fighting his way toward the top, starting when he was just 23 years old.
Plank grew up in Kensington, Md., raised by a real-estate developer father and a mother who became the local mayor during Plank's childhood. Plank was also the youngest of five boys, which could have stoked the underdog spirit that has been the basis of Under Armour's own story.
Now Plank lives with his wife and two children outside of Baltimore (though they also own and spend time at a historic horse ranch in Maryland called Sagamore Farm, where Plank is starting his own brand of Maryland-style whiskey). When Under Armour went public in 2005, and...
More