Despite 2 significant interventions to stall what is likely an avalanche of wrong-way carry trade unwinds (or perhaps to stop the boat swinging to the other side too much), offshore Yuan has continued to depreciate since China closed and now implies another 1% devaluation is looming (having been up to a 2.6% discount earlier in the day).
PBOC intervened in CNY overnight...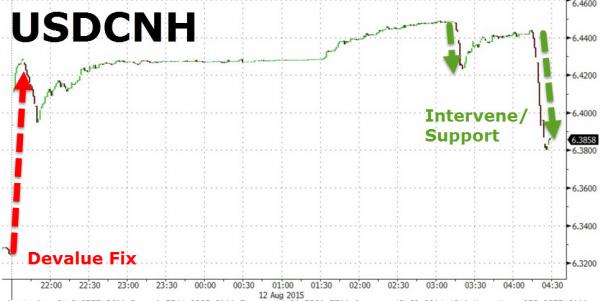 But CNH remains adamant that more devaluation is coming...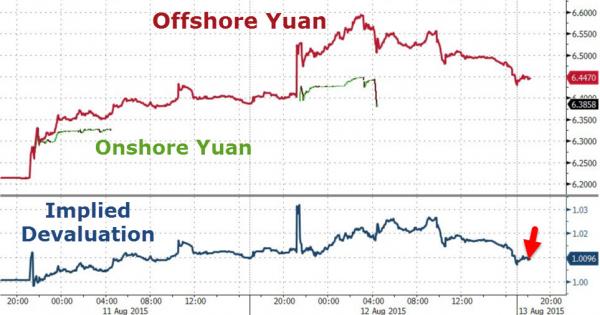 CNH nailed it overnight... will it be right again tonight?
Charts: Bloomberg