The USD/JPY recently rallied from just above 118 to just below 121.50. This week, we saw some resistance from 121.50. Let's do a technical assessment of the latest rally and retreat.

USD/JPy 4H Chart 10/29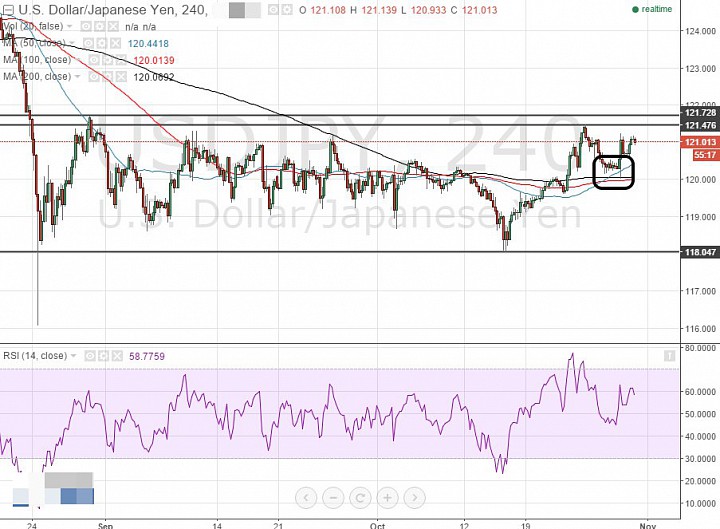 (click to enlarge)
As we can see in the 4H chart, the USD/JYP has been consolidating for over a month now and price is still technically within the consolidation range after the latest rally.

1) On the other hand, we can say that the current rally is the strongest since that initial squeeze after almost tagging 116.00. 2) Furthermore, the RSI was able to push above 70.
3) Also note that price was able to clear the 200-period simple moving average.
4) Finally, after price crossed over the cluster of SMAs, it came back and held above the cluster of SMAs and held above a key psychological level of 120. A crossover then a bounce off the SMAs is known as a slingshot, and in this case, a bullish one. 

These are signs that bulls might be taking over the market not only in the short-term as it did in the past couple of weeks, but perhaps for the medium-term in November.