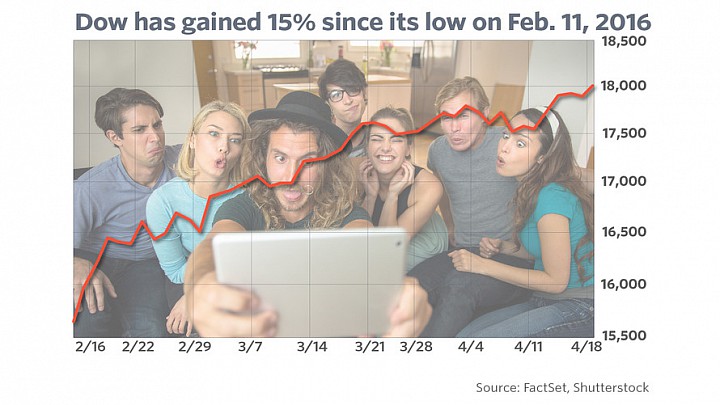 U.S. stocks are up 14.5% from their Feb 11 low, with the S&P 500 hovering a hair's breadth away from the all-time high set nearly a year ago, all thanks to a pair of acronyms: FOMO and TINA.
FOMO is the "fear of missing out." TINA stands for the notion that "there is no alternative" to equities right now.
There are legitimate reasons to dislike this kind of price action—earnings are terrible, the economy is slowing, and low oil prices may reflect lackluster demand in the world economy.
Yet, FOMO and TINA are fueling investor appetite for stocks, some analysts argue.
According to American Association of Individual Investors, market participants shifted cash into equities last month, raising their stock allocation to 64%, above its long-term average of 60%. Meanwhile, cash allocation fell to 18.5%, below the historical average of...
More