Yesterday, two of the largest players in the U.S. home mortgage market Fannie Mae and Freddie Mac were on the headlines of major financial websites. Steven Mnuchin, who is the nominee for the Treasury of Secretary on the President's-elect Trump cabinet made a statement regarding those two institutions and the need for them to become privately controlled entities again after the financial crisis of 2008.
A lot of our traders participated in the upside move and made some profits for themselves:

Also, one of the winners of such a move is the famous hedge-fund manager Bill Ackman of Pershing Square Capital, who publicly advocated for the need for Fannie and Freddy to become privately controlled again.
We should see much more volume for those stocks in the next couple of months.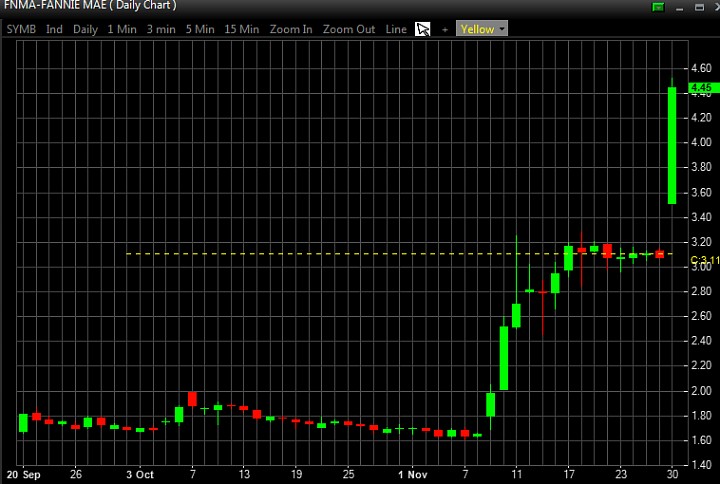 For more coverage on popular stocks don't forget to follow our group: Arbitrage Trades