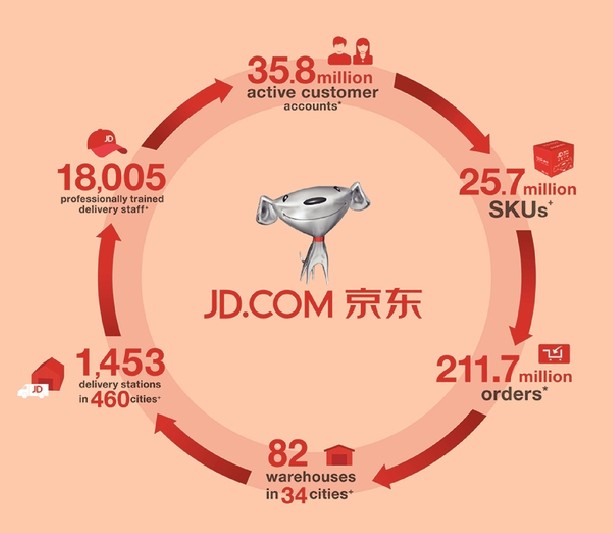 Ahead of the enormous Alibaba IPO, another Chinese e-commerce site named JD.com (NSDQ: JD) is about to IPO in the US.  According to people close to the underwriters, the JD.com initial public offering is 15 times oversubscribed.  JD.com plans to raise $1.7 billion and will price shares in a $16 to $18 range, according to the prospectus.  The shares are expected to price tonight and start trading on the Nasdaq tomorrow. 
JD.com is said to be the Amazon of China.  JD's founder, Richard Qiangdong Liu, created a similar business model to that of Jeff Bezos' Amazon by managing their inventory and selling directly to consumers.  JD.com is asking for a valuation of about two times annual sales, however they haven't turned an annual profit.  Even though the company posted an operating loss of $96 million in 2013, sales did rise 68% from the previous year.
JD.com intends to sell 93.7 million American depositary shares, according to the IPO prospectus.  At the high end of the range ($18 a share), that would yield a market value of about $24.6 billion, or 2.2 times annual sales of $11.5 billion.  Amazon (NSDQ: AMZN) trades at about 1.9 times last year's sales.
Bank of America Merrill Lynch is the lead underwriter on the deal.