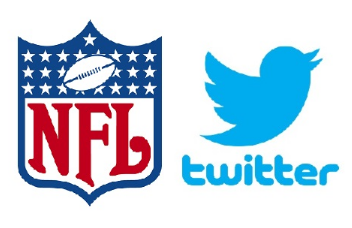 Twitter (TWTR) announced  a new multi-year deal with the NFL that again shows that losing the TNF deal for $50 million to Amazon (AMZN) wasn't a big loss. 
The new deal gives Twitter a 30-minute live digital show five days per week during the NFL season. As well, the live pre-game coverage on Periscope and Twitter and video clips will continue similar to last year. 
Though Twitter and the NFL don't detail the financials from these deals, the site is far better off hosting a daily show that repeats user behavior than a very expensive game every couple of weeks that might go unnoticed. As well, the fact that the NFL chose to continue working with Twitter supports that this partnership and some of the existing sports shows are attracting the viewership making Twitter worth expanding daily shows. 
Note that the live show will be hosted by NFL Network talent that has about 70 million subscribers while Twitter has over 300 million MAUs and the ability for unlimited additions. The cable channel can use this show to promote people to subscribe to the channel, drive users to NFL games, or attempt to generate ad revenue off these shows on Twitter. Either way, the platform continues to build out 24/7 programming.
The stock at $18 and a market cap of $13.5 billion is rather appealing as momentum keeps building.   
Disclosure: Long TWTR