2015 is shaping up to be a year Carl Icahn would rather forget.
Year-to-date almost all of Icahn's personal equity investments, and those of Icahn Enterprises LP have underperformed the market. Excluding dividends, year-to-date Icahn Enterprises LP (NASDAQ:IEP) LP is down 15%.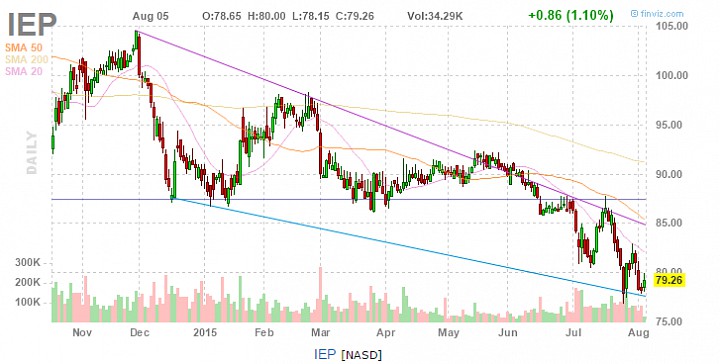 These declines are a direct result of the poor performance of top holdings; American Railcar Industries, Inc., Tropicana Entertainment Inc., Federal-Mogul Holdings Corp., CVR Energy, Inc. (NYSE:CVI) Inc., CVR Refining, LP and CVR Partners, LP.
Carl Icahn's other holdings have also taken a hammering recently. Chesapeake Energy Corporation (NYSE:CHK) Corporation has lost nearly two-thirds of its value so far this year:
While Apple Inc. (NASDAQ:AAPL)...
More