It was a pretty brutal day for the Canadian Dollar as it weakened substantially against most of its major counterparts. This was partly helped by a weak -2.8% showing in its wholesale sales report, when expectation had it falling just 0.5%, but  that perhaps more importantly we have falling oil prices (Canada's biggest export) as well as general weakness in the USD (which has a knock-on effect on the CAD's performance).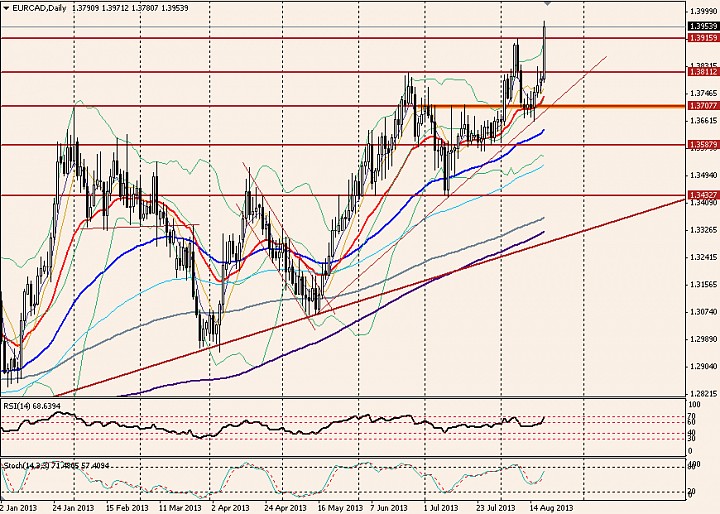 If we have a look at the EUR/CAD for instance, we see the pair breaching its recent highs, which puts the pair at its strongest since November 2011. The move was quite strong, so there's likely some correction needed before a further swing upwards, but there is certainly scope for further gains at this pace.
We have to zoom out to the weekly to see where that might be and granted that's a longer term time-frame than most of us would trade, but its worth seeing the context of this move.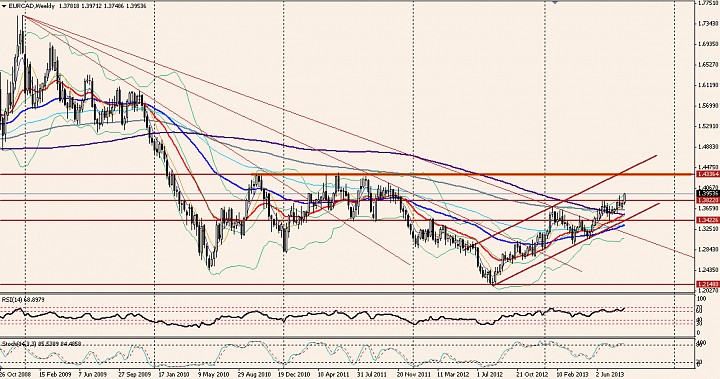 If this trend, which started back in July 2012 with Draghi's commitment to "do whatever it takes to keep the Euro whole" continues, then we may be looking at a medium term target of 1.4335. With that long-term context in mind, it then makes sense to look at this pair with a "buy the dip" mentality, as we are in an upward trend and we should look to enter on significant pullbacks.
- Nick