5 Trade ideas excerpted from the detailed analysis and plan for premium subscribers:
Commerce Bancshares, Ticker: $CBSH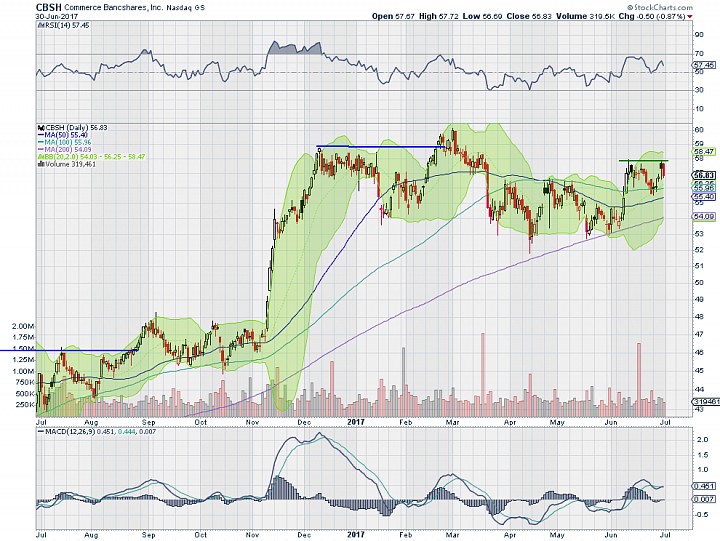 Commerce Bancshares, $CBSH, jumped quickly following the election but then stalled. It has traded in a range between 53 and 58 ever since. In May the 200 day SMA caught up to up and it started higher from there in early June. Last week it moved higher to resistance after a retest at the 50 day SMA. The RSI is in the bullish zone and the MACD about to cross up. Look for a push through resistance to participate higher…..
Capital One Financial, Ticker: $COF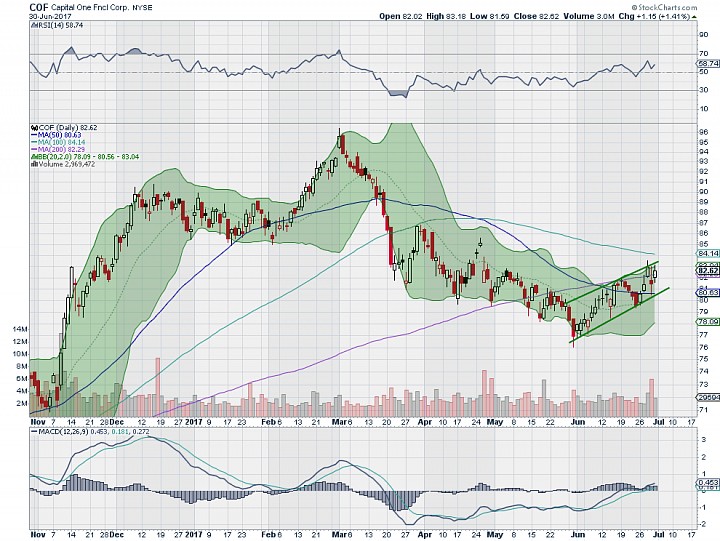 Capital One Financial, $COF, pulled back from a top at the beginning of March finding support in April. It has risen since then in a channel and last week returned to the 200 day SMA. The RSI is about to enter the bullish zone while the MACD is rising and positive. Look for continuation to participate higher…..
Deere, Ticker: $DE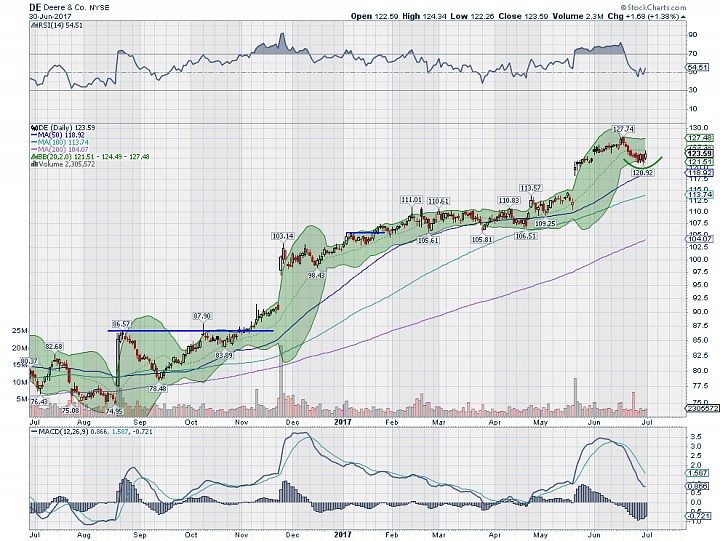 Deere, $DE, started moving higher in September 2016. It gapped up in November and then slowed to pace of advance as it moved into a sideways consolidation. But then a second gap up in May brought the stock to a peak and it started to pullback 2 weeks ago. Last week saw the pullback round out and Friday ended with a move higher. The RSI is holding at the mid line, in the bullish zone, while the MACD is falling. Look for continuation higher to participate to the...
More