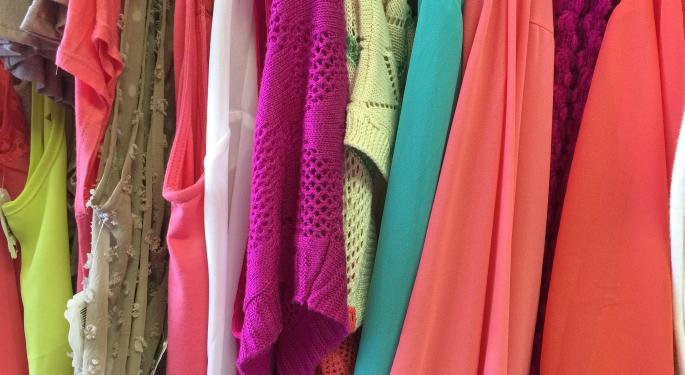 Is the entire retail sector suffering a slow death? Jill Malandrino of Voice of America may think so.
Speaking as a guest during Thursday's edition of Benzinga's PreMarket Prep, Malandrino suggested that while consumer spending trends hasn't really changed that much, consumer shopping trends have indeed changed.
"Spending hasn't really moved that much despite lower oil prices," Malandrino said. "But shopping trends have. Amazon.com, Inc. AMZN 0.66% owns the retail market. Department stores are dying a slow death."
While retailers may be suffering a slow death, the unique weather patterns seen over the past few months has posed challenges for retailers to move inventory. For example, when the North East was experiencing spring-like weather during the Christmas season, retailers like TJX Companies Inc TJX 0.34% and Ross Stores, Inc. ROST 1.19% held the proper inventory to match the weather.
Meanwhile, inventory levels at retailers that just reported earnings are elevated because many regions suffered unusually cold weather patterns at a time when consumers typically shop for spring items, such as shorts and capris.
Malandrino noted that this observation is in line with the changing shift in consumer spending habits. Consumers want immediate discounts to their purchases, so it is tough to be a full price retailer.
Another important trend in consumer spending habits is the fact that we have shifted toward an "on-demand" economy. In addition, department stores have been "so late to the game" and are now "scrambling" to fix their online strategy.
© 2016 Benzinga.com. Benzinga does not provide investment advice. All rights reserved.