Update - Equity market weakness is accelerating...
The dollar, TSY yields, and Gold have roundtripped close to unch as stocks dump. Crude is back below $46...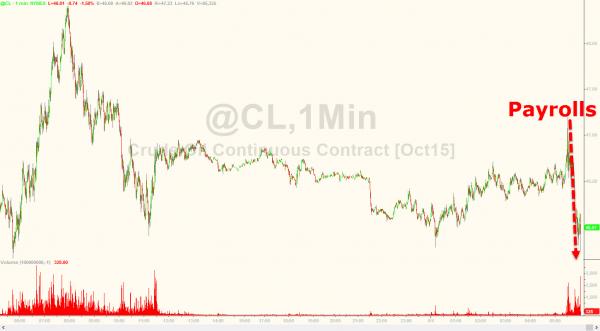 *  *  *
September rate hike probability jumped up to 34% (and December 60%) following the 'headline' positive payrolls print. The market is reacting very hawkishly to the data with USD surging, bonds and stocks selling off and commodities leaking lower.
Markets are not happy...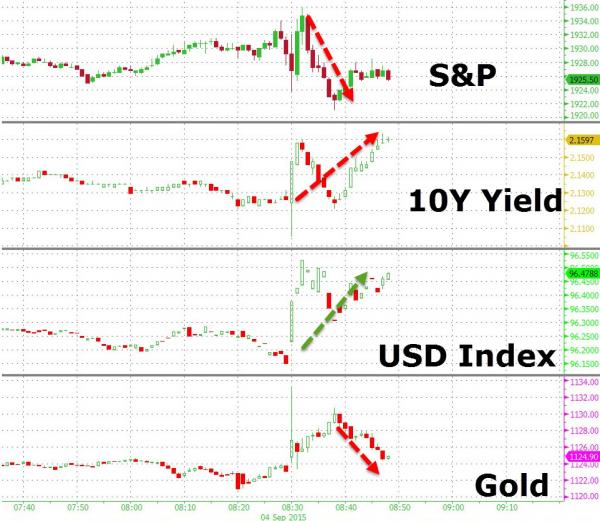 As rate hike odds are rising...Now 34%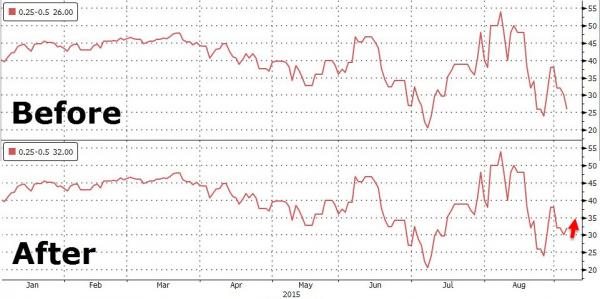 Charts: Bloomberg