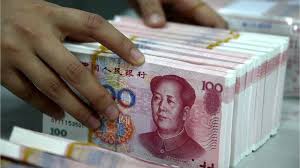 (Image souce: in2eastafrica.net)
The service sector in China slipped in September according to the HSBC purchasing managers' index (PMI). PMI for the sector came in at 52.4 for the month of September compared to 52.8 in August. According to the survey, there was an uptick in new business, which offset declines in new orders. Within the survey, business expectations were muted as a result of tepid demand.  The service sector is the biggest employer in the country.
Plans are in the works to introduce free trade zones in Shanghai to provide more foreign investment and competition to the service sector according to government officials.