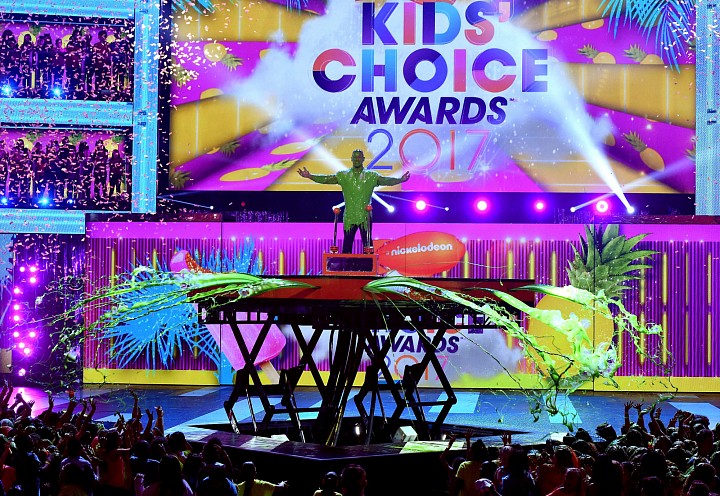 Almost a year into the mission to turn around Viacom Inc., Chief Executive Officer Bob Bakish has good news to share. The beleaguered owner of MTV and Nickelodeon is projected to report its first annual sales increase since 2011.
Yet a dispute with Charter Communications Inc., the second-largest cable operator in the U.S., is undermining Bakish's feel-good story. Viacom's stock has plummeted 30 percent this year, largely due to concern that the value of its networks has diminished in the eyes of pay-TV companies.
Charter has already relegated Viacom's channels to a less-popular tier for new subscribers, and now Charter could drop Viacom altogether, robbing networks such as MTV, VH1 and Comedy Central of millions of viewers. Charter is also pressuring Viacom to avoid participating in cheaper TV packages that focus on entertainment and exclude sports -- a key part of Bakish's turnaround plan.
"This is huge. They could lose a decent chunk of their revenue," said Alan Gould, an analyst with Rosenblatt Securities. He estimated about $500 million to $600 million of Viacom's $13 billion in annual sales comes from Charter. "I'm assuming it doesn't just disappear. They'll resolve it."
Viacom was in disastrous shape when Bakish took over last year. The company was reeling from a dispute between its owners and former CEO Philippe Dauman, which resulted in lawsuits and low morale. Viacom had already been suffering declines in advertising sales and its stock price, which analysts blamed on poor management.
Viacom makes most of its money from its cable networks, a stable of channels that defined youth culture for much of the past 30 years. MTV and BET make most of their money from selling advertisements and fees collected from pay-TV operators like Comcast Corp. and Charter.
Yet ratings for Viacom's networks have slumped as the same young viewers who made them arbiters of culture are now viewing more video on their phones and computers. That has left Viacom vulnerable in negotiations with pay-TV operators who deem its networks unessential.
Thus far only smaller cable operators have dropped Viacom outright. Suddenlink Communications blacked out the networks in 2014, restoring them earlier this year when parent company Altice USA struck a deal with Viacom. Other pay-TV operators have declined to put top Viacom networks in new online TV packages composed of fewer channels.
Bakish has set out to improve Viacom's relationship with pay-TV operators, believing the previous regime suffered from its pugnacity and litigiousness in negotiations. His more conciliatory approach is part of a broader strategic reset at the company.
Bakish has reversed the Viacom's downward trajectory after installing new leadership at MTV and pinning the company's future on six of its more than a dozen TV networks. That plan has shown early signs of working.
Ratings for Viacom's networks improved 3 percent from a year ago in the quarter that ended in September. Ratings at the six main networks grew 5 percent, and have improved every month since June.
The performance of MTV under new boss Chris McCarthy has pleased Viacom in particular. The network has garnered a larger share of viewers three quarters in a row, and has posted higher ratings 15 of the past 17 weeks.
"Ratings continue to improve at Viacom's key networks,'' John Janedis, an analyst with Jefferies LLC, wrote in a note Thursday. "We expect ratings to outpace the industry for the next year.''
The question is whether the ratings improvements will be enough to convince cable operators that Viacom is still a crucial part of the programming grid. Viacom shares fell 18 percent in May after investors discovered Charter had shifted Viacom's channels out of the most common tier for new subscribers -- a move that limits the audience. That news overshadowed Viacom's 8 percent revenue boost in its best second quarter since 2012.
Viacom has begun warning viewers they could lose its channels by next week. Charter declined to comment.
"While this would be a very disappointing outcome, we are committed to getting fair value for the great content we produce, the experiences we create and the hard work you do every day,'' Bakish said in a memo to staff. "We're still in touch with Charter, and I'm hopeful that they're willing to turn this around."
More