Fueled in part by a 3 year - 1,500 restaurant re-franchising plan in APMEA and Europe, McDonald's Corporation (NYSE:MCD)  is planning to increase its payout to shareholder by 10% to 20% meaning it will return between $18 billion and 20 billion between 2014 and 2016 through dividends and share repurchases.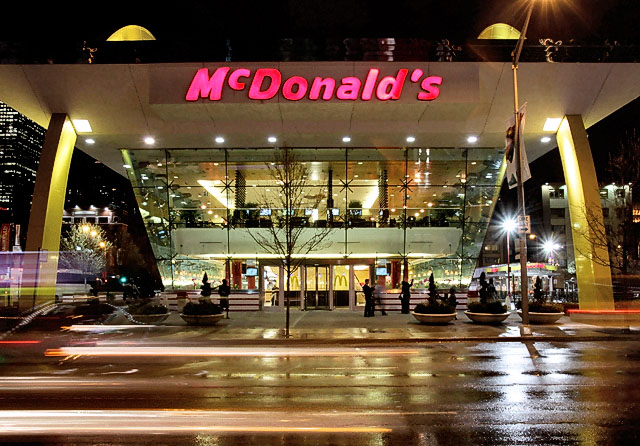 MCD actively returns all free cash flow to its investors in order to "enhance long-term shareholder value" according to CFO Pete Bensen. 
Not surprisingly, sales performance in the core US market is  struggling, no doubt due to the increased cost of doing business and society's general shift to a healthier diet. Same store sales declined by 1.7% in April while Q1-14 profit fell by 5.2% in the US while global same store sales rose 0.5%.  
Edited by: Kanika Marwaha