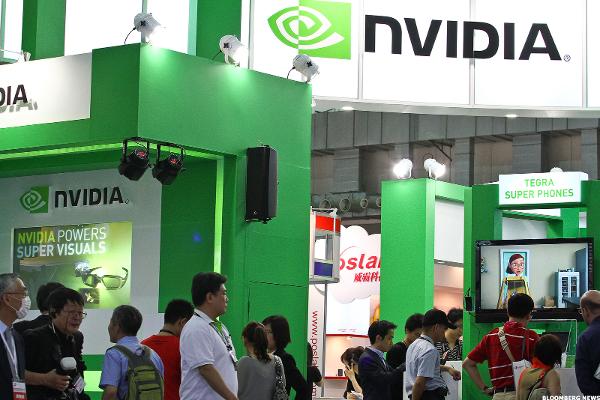 NEW YORK (TheStreet) -- Shares of Nvidia (NVDA) were up in mid-morning trading on Monday after the company's stock price target was raised to $69 from $56 with a "buy" rating at Jefferies earlier today.
The rating change comes ahead of Nvidia's 2017 second-quarter results, due out after Thursday's market close.
"We are buyers in front of NVDA's Jul-Q print," Jefferies wrote in the analyst note.
The firm expects in-line results for the current quarter and better-than-expected results for the third and fourth quarter as a result of promising product...
More