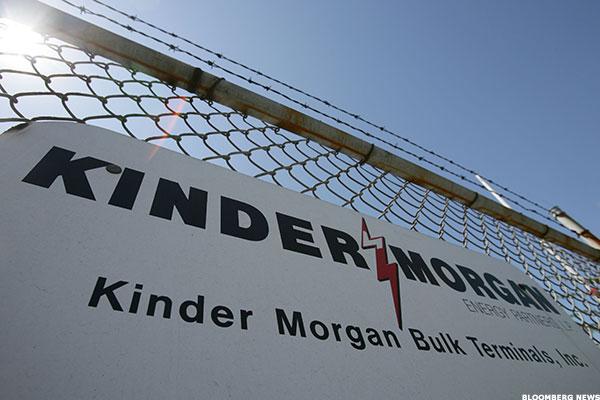 If the energy markets continue their tumultuous path into the second half of 2016, investors may want to bet on Kinder Morgan (KMI) , whose executives recently met with analysts giving a sense that the company is positioning for more volatility.
Barclays, analysts provided a positive outlook for the Houston-based energy company, which has seen shares trade relatively flat since February but had a jolt of life on Friday when it said it had won Canadian regulatory backing for its Pacific pipeline.
Barclays' Christine Cho wrote Monday that after one-on-ones with KMI's David Michels, VP of Finance and Investor Relations, and Peter Staples, Director of Investor Relations, the firm believes the company may be battening down the hatches to survive what it anticipates will be a longer period of volatility.
"[KMI's] current funding model, which is contrary to most of its MLP peers, could place it in a position of strength if the energy markets continue to be choppy and volatile over the next several years as the global players sort out crude prices and market share," Cho said.
While Kinder Morgan slashed its dividend by 74% in December, Cho added that the company appears to have been using the less than...
More