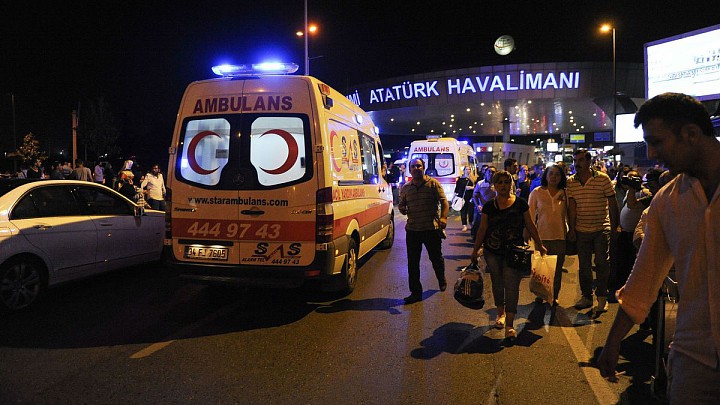 Suicide bombers blew themselves up after police spotted them
Yildirim says 36 people killed; air traffic back to normal
Turkish Prime Minister Binali Yildirim said early investigations indicated Islamic State was behind a suicide attack at Istanbul's main international airport that killed at least 36 people.
"According to analyses by our security forces, first indications point at Daesh as perpetrators," Yildirim told reporters at Ataturk Airport, using the Arabic abbreviation for Islamic State. "What is noteworthy is that this attack came at a time when our country is putting up a merciless fight against separatist terrorism and recording significant success."
Istanbul Governor Vasip Sahin said three suicide bombers took part in the attack late Tuesday near security checkpoints at the entrance to the airport's arrivals hall. Justice Minister Bekir Bozdag said at least 36 deaths were confirmed, with 147 people injured.
More