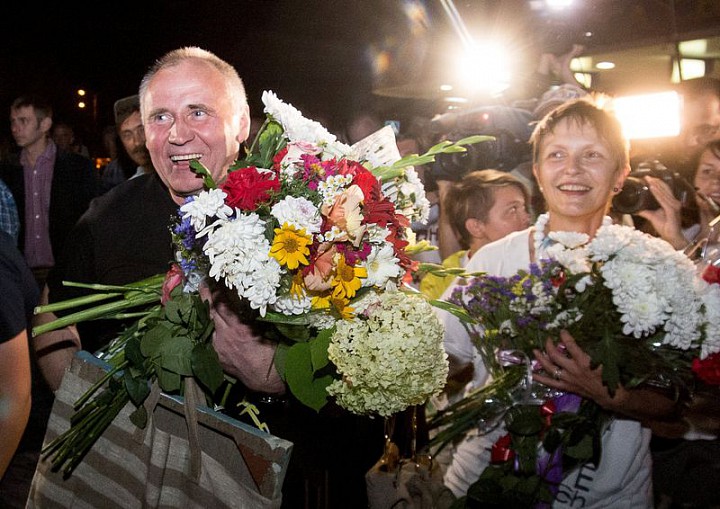 MINSK (Reuters) - Belarussian President Aleksander Lukashenko has pardoned six jailed opposition figures, including Nikolai Statkevich who was imprisoned after running against him for the presidency in 2010, his administration said on Saturday.
Lukashenko, who has been in power in the ex-Soviet republic since 1994 and is running for a fifth consecutive term in an election in October, had been motivated by humane principles, his press service said.
Statkevich, 59, is the last to be released of about 10 politicians who were rounded up and detained after running against...
More