Yesterday, I went long NVDA puts, meaning I'm betting against one of the true Generals of the bull market.
So I'm going to show you:
How I used the Square of 9 Chart to Make My Short Case
Important Levels you Need to Watch in the Stock
What the NVDA Action means for the market.
********
Yesterday morning, I said NVDA should find resistance as it tested the open from the big reversal from June 9 near $165.
Typically, after a high, a stock will have a return rally to test the prior pivot.
June 9 was a Friday options expiration and this $165 strike may be pivotal again going into the weekend.
The key level on NVDA is $162.
On my Square of 9 Chart, $162 is straight across and opposite the April 13 low of $95.
It is not 180 degrees opposite. It is 540 degrees, as shown in a Square of 9 from yesterday.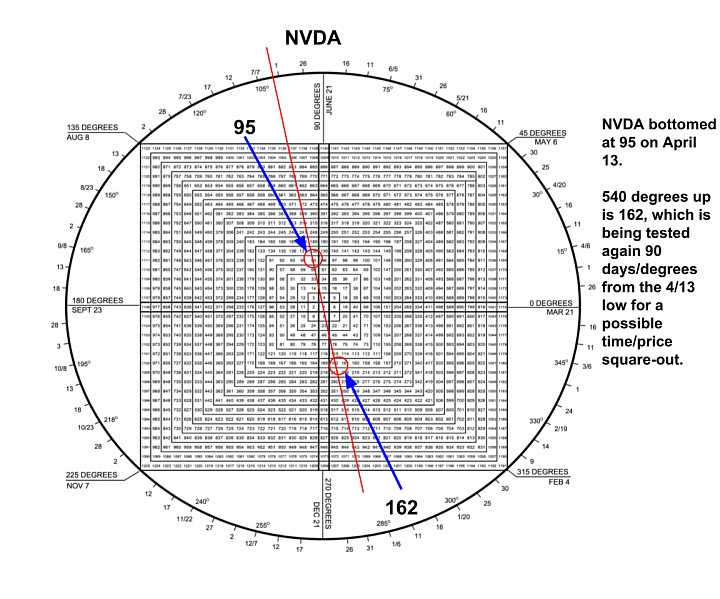 In other words, from $95 to $162 is 1 complete 360 degree revolution (1 full square) and an additional 180...
More