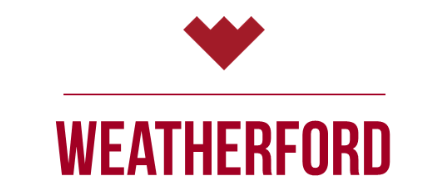 Last week, I wrote about how Weatherford Int'l (WFT) was ready to start a recovery. The oilfield services company generated weak Q3 results, but all of the signs existed that a recovery in the market has started during the quarter and into the start of Q4. Competitors like Halliburton (HAL) and Baker Hughes (BHI) had already rallied to new highs while Weatherford traded at the lows. 
One major hiccup existed in that the trading action wasn't supporting the fundamental turn in the business. Weatherford has a ton of debt and needs an improving market to not run into debt covenant issues. Hence, $5 was key support for holding onto the shares or quickly dumping them on a break below that level.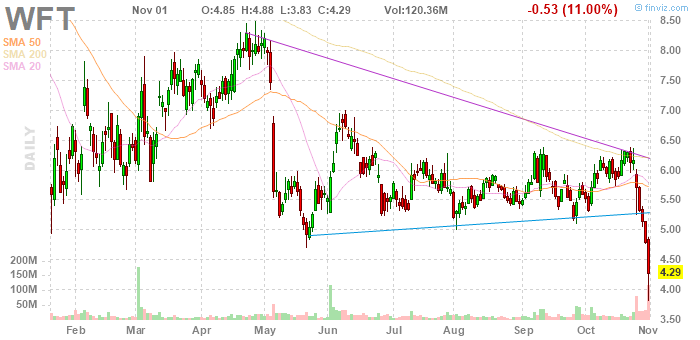 Earlier today, Weatherford plunged to $3.83 on apparently fears that the company needs to raise more equity. This is exactly why fundamental investors need to pay attention to technicals. This may turn out to be traders trying to shake out the weak hands, but the risk was too great to continue holding a large position in the stock once the key support level broke. 
Now the question is whether to use this dip to eventually own the stock. Weatherford confirmed that key covenants aren't an issue, but the market isn't easy to convince. If oil keeps heading lower and breaks say $45/bbl, the recovery could be in doubt leaving us watching from the sidelines on this one. 
Disclosure: Long WFT (small position)