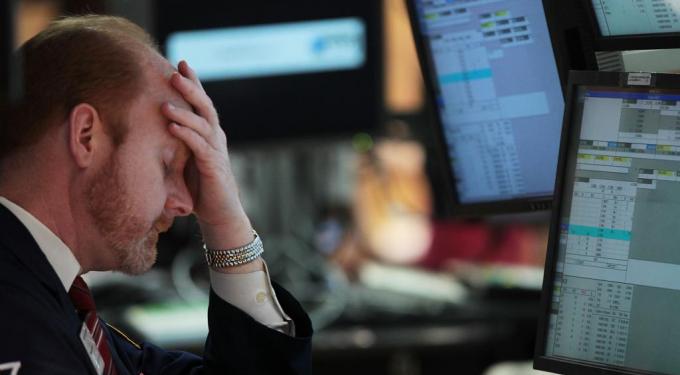 The following represents a hand-picked selection of notable research curated by an analyst known in some circles as "The Sith Overlord Of The Street."
Morgan Stanley: Upgrading Google To Overweight
Brian Nowak of Morgan Stanley upgraded shares of Google Inc GOOG 0.65% GOOGL 0.66% to Overweight from Equal-weight with a new $820 price target as the company's reorganization marks a "positive step" towards better understanding core Google profitability.
Nowak noted that improved disclosure has successfully lead to multiple expansion at other Internet companies and a similar outcome for Google/Alphabet is likely as investors now gain a "clearer" picture of the long-term operating leverage and cash flow.
UBS: Shift In Housing Market
Susan Maklari of UBS commented that the housing market is "transitioning" to a more volume based growth profile, driven by the re-emergence of the entry level.
Maklari added that the rate of home price appreciation should "ease" and over the next 18-24 months, giving an "optimistic" outlook on housing broadly.
Related Link: 'O Is For Overweight': Morgan Stanley Upgrades Google
Piper Jaffray: Carrier Device Installment Plans A Tailwind For iPhone
Gene Munster of Piper Jaffray stated that mobile carriers installment plans will over time result in a "compressed upgrade window" for Apple Inc. AAPL 0.22%'s (Overweight, $172 price target) iPhone users.
Munster noted that the roll-out of Next and Verizon's contract-less offerings suggests "there may not be one specific quarter where the tailwind is recognized and it may be a more gradual and consistent slight tailwind for multiple quarters until the majority of users transfer to those types of installment plans."
KBW: Upgrading KeyCorp To Market Perform
Christopher Mutascio upgraded shares of KeyCorp KEY 2.72% to Market Perform from Underperform with a new $15.50 price target as shares underperformed the market as of late and are no longer trading at a premium.
According to Mutascio, the company's second-quarter EPS of $0.27 was $0.01 below the consensus...
More