For the third day in a row, VXX - the VIX ETF - is suffering a dramatic short squeeze (which makes sense given than short interest is 64.08mm shares against 68.1mm shares outstanding). This surge is weighing on stocks which just hit the low of teh day - with Small Caps now in the red.
The pain is beginning...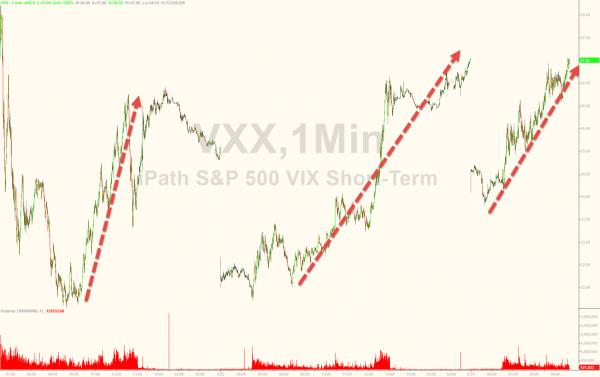 Paging Volkswagen...
And stocks are suffering...
Fourth day in a row of pump'n'dump...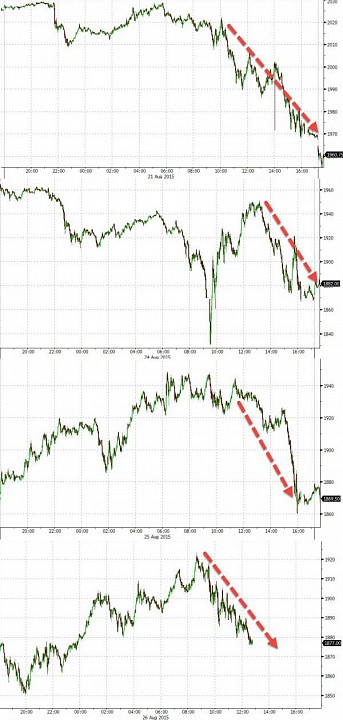 All driven by overnight rally on vapor-thin volumes in S&P e-minis on the back of USDJPY to get everyone bulled up for the US equity market open... So far yet another plan is failing miserably.
Charts: Bloomberg