Introduction
Blackberry Limited is a Canadian telecommunication and wireless company. It's the developer of the Blackberry brand of smartphones and tablets, that are well known worldwide for their secure. Today company is in bad position with 0.3% of smartphone OS market share in 2015Q2 (2.8% in 2013Q2), that have appropriate affect on the stocks.
Perfomance
The company hopes the latest smartphone on Android OS release will help Blackberry to increase their total revenue, that dropped to $490 million latest quarter ($916 million the same quarter last year) and increase their share market of smartphones.
<!== INSTRUMENT %% %1440% ==!>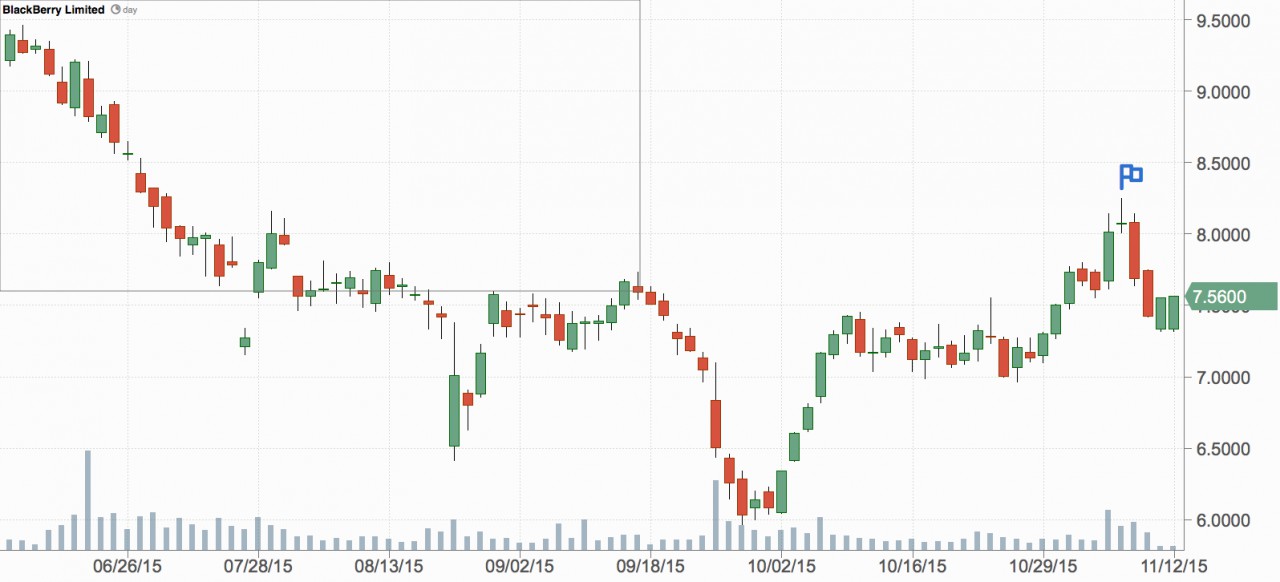 In fact, the market reacted with stocks going down from $8.25 on November, 9 the day Blackberry released their latest smartphone to $7.41 in next two days. The first impression is negative and investors don't believe in success of the Blackberry's CEO idea with Android OS on their smartphones, but they are still waiting the numbers of devices that were sold for the first week. RSI above 30% shows, the market is ready for good news and slightly increase of BBRY price is expected.

Source: Yahoo Finance
If the amount of sold smartphones is less the forecast numbers, the company is going to eliminate the hardware department and shift the Blackberry's sight to software.
Conclusion
We recommend not buy BBRY stocks till next Monday when the numbers of devices have been sold will be announced.