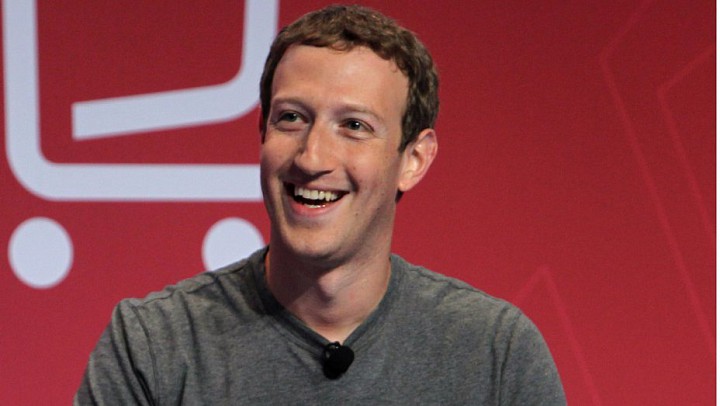 Going into a political election year, Facebook now has to maintain an unbiased of a stance as possible. The level of traffic the social network generates is enough to sway election results, so it's not surprising that Mark Zuckerberg has inserted himself into the discussion on how they moderate content selection going into user feeds.
The issue has become contentious, but perhaps Trump was smart enough not to attack Mark Zuckerberg as Mark has way more influence over any election outcome than Jeff Bezos with the Washington Post. Of course, the conservatives really want visibility and reassurance that Facebook doesn't have any political bias, which would really help the conservatives in this election cycle, as they got blown up by Obama's niftiness with social media in the prior election cycle. However, Trump is proving to be phenomenally good with Facebook, Twitter, and conventional media. Ironically, Trump spent the least among Republican candidates and earned the most "free media." The conservatives feel fairly confident, and it seems like they're uniting under a common banner, "Trump presidency" and if it involves barging in on Zuckerberg's time, so be it.
Quoted from the Wall Street Journal:
Facebook Inc.Chief Executive Mark Zuckerberg will meet with about 15 prominent conservatives on Wednesday as part of an effort to allay fears that the social network suppressed conservative news. The scheduled meeting will come nine days after technology blog Gizmodo published a report saying news curators who cultivated the "trending topics" feature on Facebook intentionally bypassed conservative views for political reasons.
I guess, what's interesting is the level of professionality that Mark has demonstrated in response to the report from Gizmodo. I guess, the conservatives are getting a meeting and not the democrats, but whether this will change the sheer quantity of information targeting millennials with liberal views is beyond the control of Facebook.
After all, Facebook can't engage in censorship especially if media outlets are intentionally flooding user feeds with specific views. We've witnessed this over the years with regards to Facebook social content, and my guess is that conventional conservative media outlets like Fox News are starting to get more familiar with social media and are doing a better job going into this election cycle versus prior ones. Furthermore, I could imagine Facebook doing a little extra to readjust the algorithm to be a little more balanced despite the volume of news from both conservative and liberal outlets?
Lately, liberal media sites have been prospering, because the vast majority of the younger age cohort leans left whereas conservatives skew much older and the older demographic uses social media less and still huddles around the television set. So, I don't know how Mark will explain himself out of this one, folks. The good news? Political election years are great for site engagement, and I can only imagine Facebook distancing itself from competing social platforms given the sheer depth and quality of content among the major publishers that have opted to feed content directly via Facebook Instant Articles. When you combine this with an election year, you get a one-time boost to engagement. For some reason, people open news articles when we're about to elect a president, and ignore the news after the election is over, sooo.... Facebook will try to milk the conservative fed media, but only to the extent it can target the older demographic. After all, the younger millennials are quite literally a lost cause for the conservatives. 
I remain bullish on Facebook.