Arista Networks Inc (NASDAQ: ANET ) has been on a pretty stunning ride in the past 12 months, up more than 120%. Investors might think that after a monster move like that, it may not be time to think about buying. But the amazing thing is, ANET stock is just starting its rise.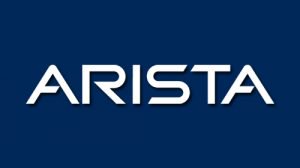 What's happening now in cloud computing space is reminiscent of what was happening in the dotcom world in the mid- to late 1990s, especially in regard to the rise of router company Cisco Systems, Inc. (NASDAQ: CSCO ), currently ANET's most significant competitor.
Routers were the backbone of the internet and the web would not function as an invertebrate. To store, host and move the massive amounts of data that the internet almost-exponentially produced every quarter, you had to have fast, reliable and efficient routers. And CSCO became the go-to firm that committed its resources to building out the infrastructure of the internet.
Today, this analogy applies to cloud computing. And Arista is the change agent.
Go-To Cloud Server
Name a technology growth segment - internet of things (IoT), online...
More