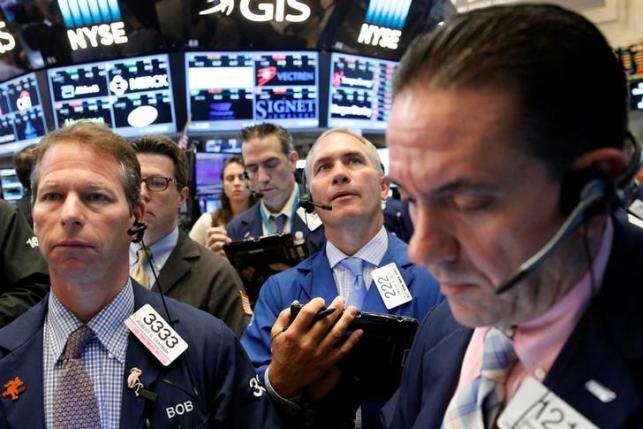 U.S. stock prices rose on Friday, marking four straight weeks of gains, while sterling dropped on bleak data that raised fears about a possible British recession following the country's June 23 vote to leave the European Union.
Concerns about global oversupply hurt oil prices, increasing their weekly losses.
Bond and gold prices fell on expectations the Federal Reserve may raise interest rates by year-end following a recent batch of encouraging U.S. economic data.
"Earnings have been positive for the most part. You have a strong package of data that have been constructive on the equity market, pushing up bond yields and even taking some shine off gold's recent strong performance," said Quincy Krosby, market strategist at Newark, New Jersey-based Prudential Financial.
The U.S. S&P 500 and Dow equity indexes reversed earlier losses, edging toward record highs hit earlier this week, on renewed strength in the tech and telecom...
More