WTI Crude oil prices are in total panic buying mode this morning as the algos are fully in charge once again. WTI is up 5% this morning in a straight line since US equity markets opened (and USO went vertical). What is most ironic is that Saudi Aramco just slashed prices for crude oil to everyone around the world.
Totally human...
Here's why Oil ramped... as equity momo algos switch to crude to spark the buying...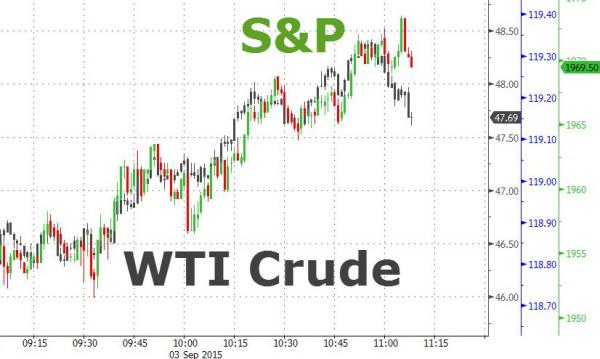 But Saudi just slashed prices...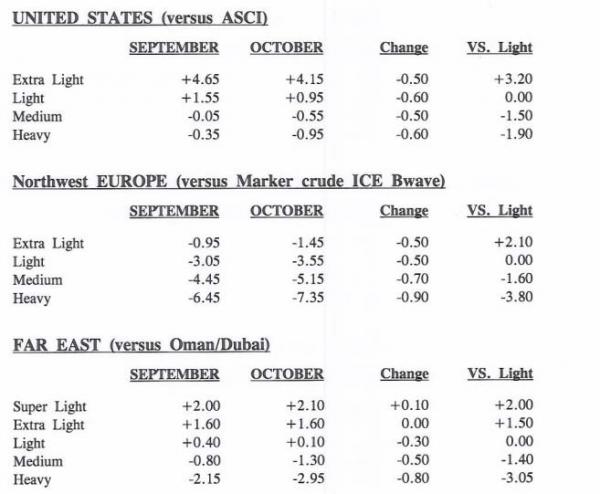 As Bloomberg reports,
Saudi Arabia, the world's largest crude exporter, cut pricing for all October oil sales to the U.S. and Northwest Europe and reduced the premium on its main Light grade to Asia by 30 cents a barrel.

 

State-owned Saudi Arabian Oil Co. cut its official selling price for October sales to Asia of Arab Light crude to 10 cents a barrel more than the regional benchmark, the company said in an e-mailed statement. The discount for Medium grade crude for buyers in Asia widened 50 cents to $1.30 a barrel less than the benchmark.
Charts: Bloomberg