LogMeIn provides cloud-based services for individuals and businesses to securely connect to their workplace, colleagues, and customers. The company's stock price lost more than 2% today after the Q3 results announcement. 
<!== INSTRUMENT %% %60% ==!>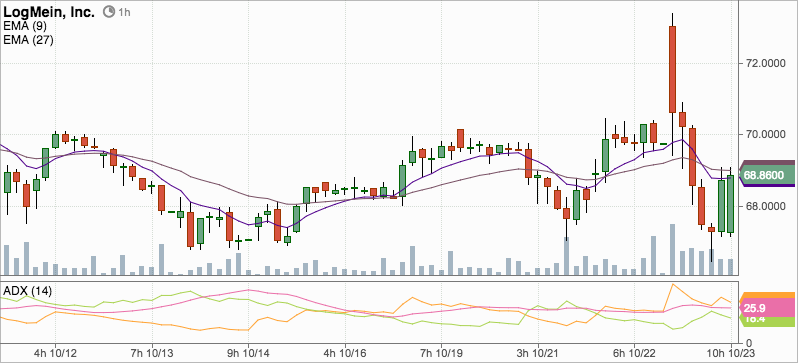 However, I think that LogMeIn results are at least interesting. 
Number of clients and ARPA
LogMeIn didn't report about the number of clients and therefore the level of ARPA this quarter. This is the only uncertainty I have about this stock. Firstly, number of subscribers grew up from 462K in 2012 to 800K in 2014, 3-y CAGR is 20%. Secondly, ARPA dropped down from $301 per subscriber in 2012 to $277 in 2014. As we can see, the growth rate in number of clients compensate the reduction in ARPA. 
LogMeIn reduced the Sales and Marketing expenses as % of revenue: it was around 55% last year vs less than 53% now. The company kept the same level of R&D costs, so the actual marginality of the product grew up 35% in comparison with the previous year.
I assume that the company will have a small reduction in marginality per subscriber, but overall the business is doing well. I think that investors should take a look at LogMeIn.