Large-cap biotech Biogen (NASDAQ:BIIB) is somewhat of an oddball in that it's currently experiencing a rapid deceleration in revenue growth, yet Wall Street analysts are suggesting that its shares could still rise by a healthy 13.7% over the next year.
Analysts seem unfazed by the biotech's ongoing struggles with its key multiple sclerosis (MS) franchise and are apparently of the mind that Biogen has a decent shot at trumping the broader markets in 2017. So let's dissect the Street's rosy outlook, and consider if this biotech is indeed a good stock to own in 2017.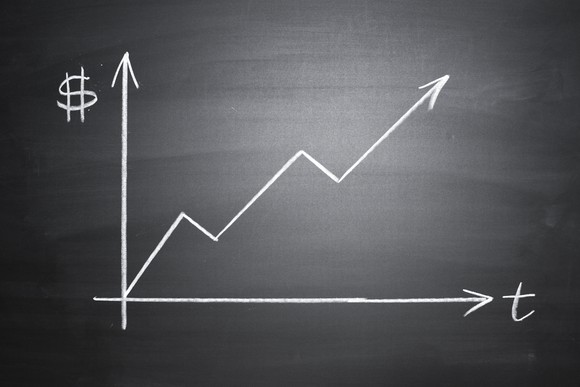 Biogen's next megablockbuster may be close at hand
Over the past month, Biogen's stock has gotten either upgraded, or its buy rating reaffirmed, by multiple analysts. This, perhaps, is reflecting the growing optimism that the biotech's experimental spinal muscular atrophy (SMA) drug Spinraza (nusinersen), which it licensed from Ionis Pharmaceuticals in 2013, may get the broadest label possible from the FDA (SMA Types 1, 2, and 3). As a treatment for a rare, but fatal, disorder, Spinraza will likely come with a premium pricing structure typical of so-called "orphan drugs."
But the real reason the Street is warming up to Biogen seems to be that Spinraza's peak sales could reach $2 billion in a few short years. Equally as important, the FDA is expected to grant the drug's approval on an accelerated time frame, with some analysts forecasting a regulatory decision sometime in the first quarter...
More