U.S. Secretary of State John Kerry said that Russian and Chinese hackers are most likely reading his emails, and he writes things "with that awareness."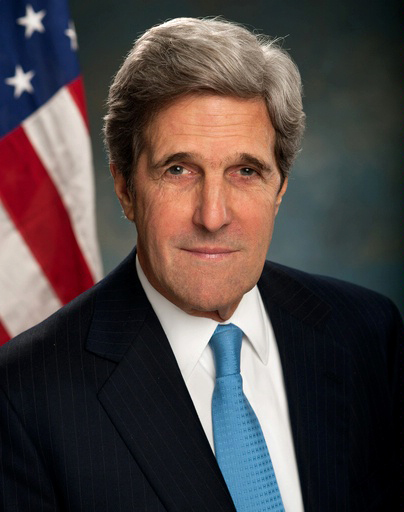 "It is very likely," Kerry said Tuesday in an interview on the TV show 'CBS Evening News' when asked by the host Scott Pelley if he believes whether Chinese and Russians are reading his emails.
"Unfortunately, we're living in a world where a number of countries, the Chinese and Russians included, have consistently been engaged in cyber attacks against American interests, against the American government," Kerry told the host, adding that "it's an issue that we recently raised very, very strongly in our dialogue with the Chinese."
When asked about his personal email, Kerry said he does not rule out that possibility. Afterwards, the host pressed Kerry to elaborated, and he said that "it's very possible ... and I certainly write things with that awareness."
It was reported this week that the U.S. government believes that Chinese hackers have been reading personal email accounts of top U.S. officials for over five years, since 2010.
Although the private email snooping still has not been confirmed by the U.S. government, a number of key unclassified computer networks of the government were attacked by hackers in the past year, including the State Department and White House, in which hackers reportedly read U.S. President Barack Obama's unclassified emails. The cyber attack was traced back to the Russian government.
Russia managed to hack the Pentagon
Just recently, it was reported by ValueWalk that Russian hackers are suspected to have carried out a 'sophisticated cyber attack' into an unclassified Pentagon email system.
U.S. military officials said that Russian hackers carried out the cyber attack that targeted computers of unclassified Pentagon email system on July 25 and affected about 4,000...
More