A lot of charts we follow continue to act well, and here are five more to watch.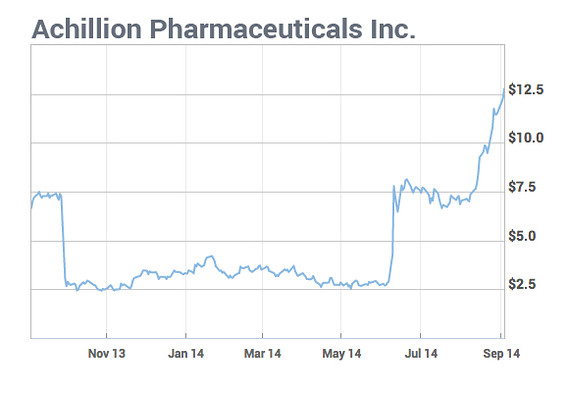 Achillion Pharmaceuticals Inc. ACHN, +6.44% has been moving well or consolidating bullishly each day. In the last three weeks, it has popped, coiled, popped again, and formed a little mini-wedge. On Tuesday, it popped out of that wedge, up 70 cents, or 6%, to 12.27 on 10.4 million shares, the best volume in three sessions. If it gets through this zone, look for 14.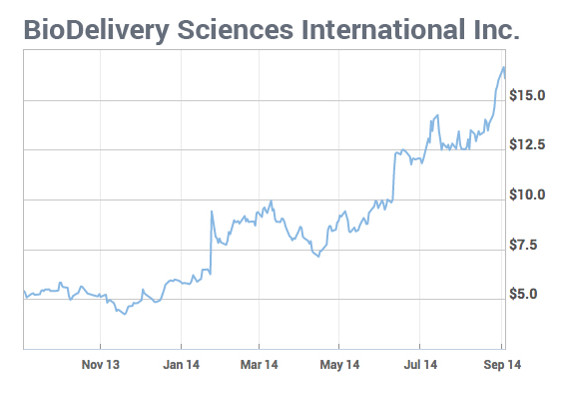 BioDelivery Sciences International Inc. BDSI, -3.48% has had wonderful action. It broke out in June, coiled, popped, had a multi-week consolidation, and now has recently moved up again. Volume came in, and the stock has been up seven days in a row. We're watching it carefully for more upside, which could take it to 18.00, even 20.00.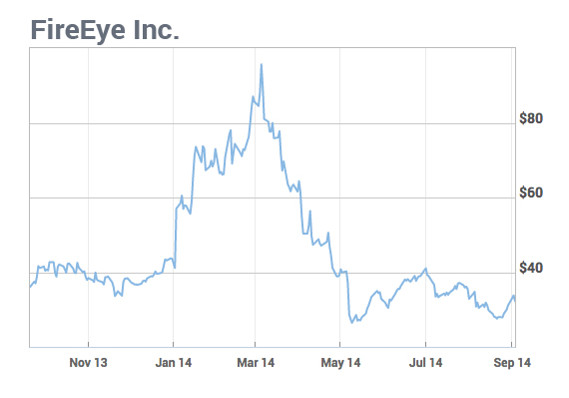 FireEye Inc. FEYE, -6.39% popped through the declining tops line late in the day on Tuesday, up 2.64, or 8.5%, to 33.78. It's already through two moving averages, and if it breaks the 50-day, it may very well test recent highs at 35.15 and possibly as high as 37.39.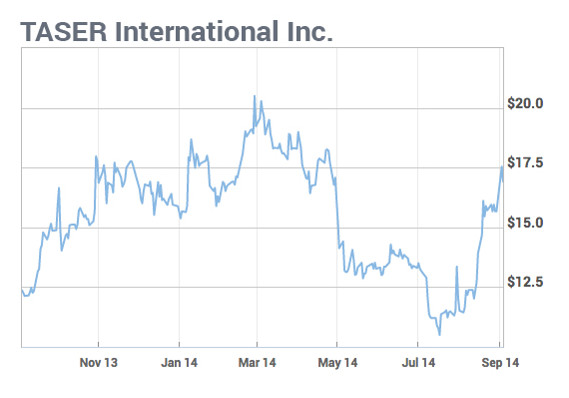 TASER International Inc. TASR, -4.56% had a good day on Tuesday, popping out of a little wedge that it formed after running up a week and a half ago. The stock closed at 17.54, up 1.87, or 12%, on six million shares. That's the largest volume in a long time. The target is up around 19.00-19.50.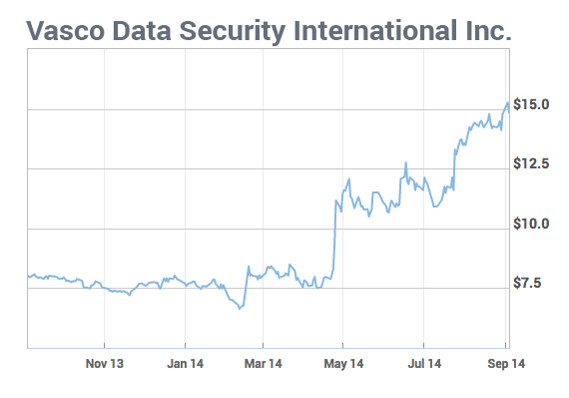 VASCO Data Security International VDSI, -1.57% a swing-trade pick of ours, is doing well. It popped out of the apex of a coil on Friday, having held the 14 level for three to four weeks, and followed through on Tuesday, up 50 cents to 15.27. The shorter-term channel projects to near 17.00 next.
Source