With Trannies now down almost 6% year-to-date, the S&P just fell back below the red-line for 2015, joining The Dow. Small Caps and Nasdaq remain up 2% for now. Bonds, gold, and silver are back in the green for 2015.
Year-to-Date, stocks not happy...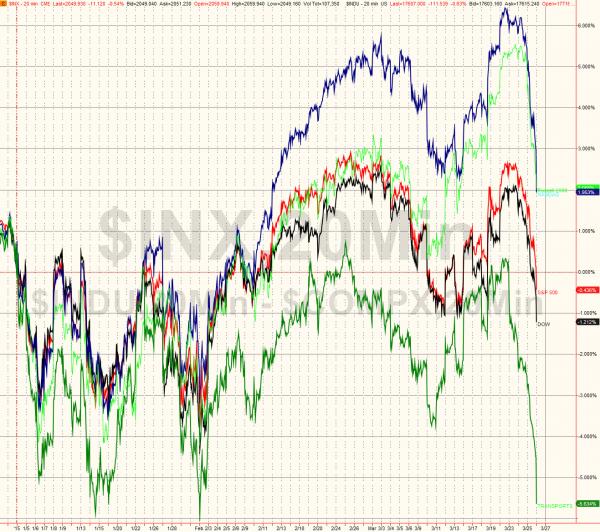 as PMs and bonds push back into green...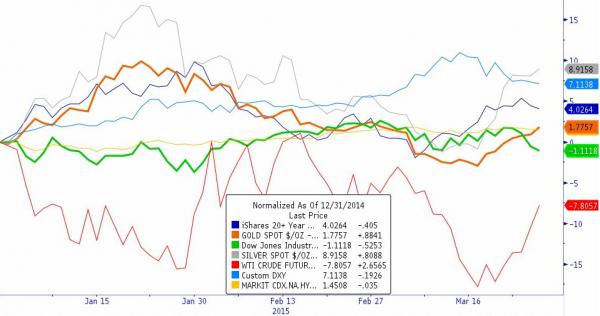 Charts: Bloomberg