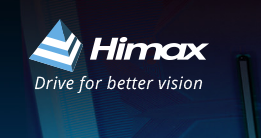 Stocks to watch on Friday:
Yelp (YELP) - stock rallied 3% on Thursday as Citi came to the rescue following the collapse on Wednesday. As mentioned here, the consumer review site was just too cheap to ignore at 2x EV/Sales and remains that way at $29. 
Novavax (NVAX) - the trading around the small biotech has turned more bullish following the Q1 report and confirmation of a solid cash position. Regardless, the stock trades below $1 for a reason that typically isn't a good one. 
Himax Tech (HIMX) - as previously predicted, the stock headed to $6.50 before the jump today. As well, the market attempted to rally the stock following a rather weak quarterly report where Himax missed estimates by $0.02. With the way the stock ended the day trading nearly a $1 off the highs, investors might just get another opportunity to own Himax back in the $6s. 
Click on the Sign in/Sign up button in the top right corner to join for free to comment on your stock moves for tomorrow.
Click on the Follow button to get the daily blog posts from Out Fox The $treet.
Disclosure: Long YELP