France found a new customer for its two- Mistral-class helicopter carriers, which were initially built for Russia. According to Sputnik News, the French government is now selling those ships to Egypt.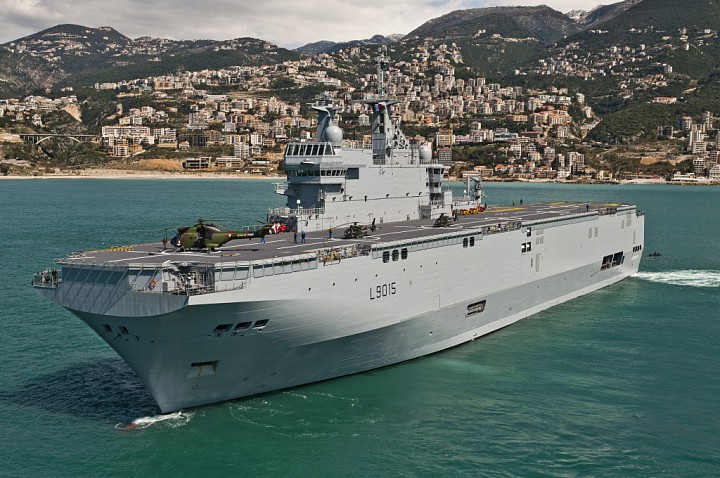 Egypt secured a deal for the resale of the two Mistral-class helicopter carriers with the assistance of French President Francois Hollande. France is expected to deliver the warships in March 2016 after the training of Egyptian crews, according to French Media.
In 2011, Russia signed a $1.3 billion contract to purchase two Mistral-class helicopter ships from France. However, the French government faced pressure to cancel the deal after Russian government's annexation of Crimea. France delayed the delivery of the ships last year, and eventually decided to terminate the deal in August.
Russian President Vladimir Putin and French President Francois Hollande said their governments reached a "mutually acceptable agreement." Russia received $1 billion in compensation for the unfulfilled deal.
George Antsev, the director general and chief designer of Morinformsystem-Agat said the state-owned naval technology company has been tasked to equip Egypt's Mistral-class helicopter ships According to him, they will outfit the ships with combat information and control systems, radar, and helicopter landing systems.
Antsev added that Morinformsystem-Agat was open for offers. According to him, they are responsible for satisfying the needs of any nation with diplomatic relations and agreement on military-technical cooperation with Russia. He made the statement during the 2015 Innovation Day of the...
More