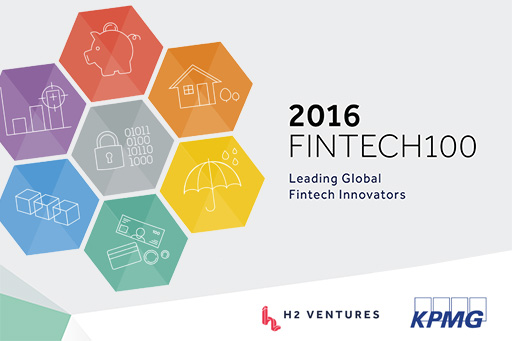 We at TipRanks are proud to have been named as one of the world's 50 fintech "Emerging Stars" in the Fintech 100 report, a collaborative research effort between KPMG and fintech investment firm, H2 Ventures.
The Fintech 100 were selected following extensive global research and analysis based on data relating to five factors: total capital raised, rate of capital raising, geographic and sector diversity, consumer and marketplace traction, and X-factor (degree of product, service and business model innovation) – a subjective measure that is applied only with respect to companies appearing on the 50 Emerging Stars list, according to KPMG.
"The 2016 Fintech 100 demonstrates the acceleration of the disruption taking place in the global financial services industry, with more capital than ever being invested around the world in startups and established ventures that are creating new financial products and solutions," the financial services firm said in announcing the list.
Here at TipRanks, that acceleration is evident in the new features and functionality that we've added this year, including Smart Portfolio, a tool that enables users to track, compare and better analyze their holdings. Along with Crowd Insights and our news sentiment functionality that shows investors what good news and bad news is impacting stocks, we are creating new financial products and solutions that are recognized by both fintech industry analysts and customers.
See for yourself by taking a tour. Click here.
The post KPMG Names TipRanks a Global Fintech 'Emerging Star' appeared first on TipRanks Blog.