For the second month in a row both import and export prices fell MoM (imports -0.2%; exports -0.2%)...
This is the equal biggest MoM drop in import prices since Feb 2016...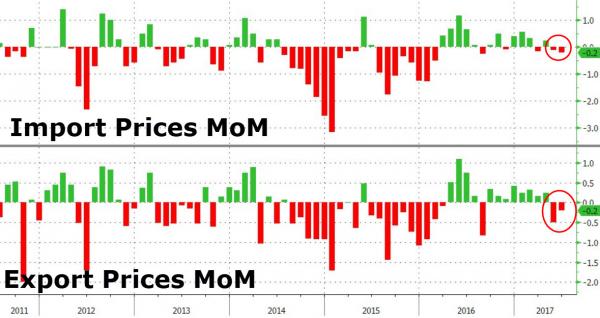 Petroulem prices dropped 2.2% - the biggest driver - along with Foods & Beverages (-1.6%) and Agricultural (-1.5%).
Year over year, import and export price growth fell to their lowest since Nov 2016.
After a modest rebound in Q1, China import prices have resumed their downward trend, falling to February lows...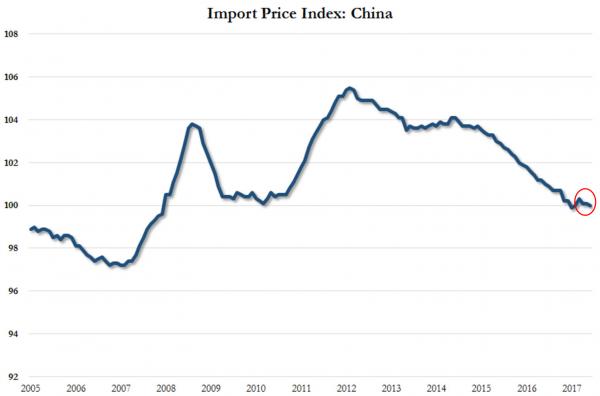 It appears that US companies are unable to pass through any input cost increases to the rest of the world as China exports its own brand of deflation once again.