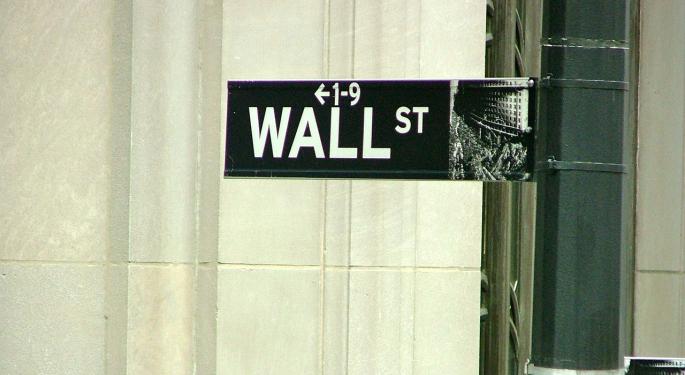 After a strong 1.4 percent gap up to start the week, the S&P 500 sold off hard Monday afternoon to finish the day up only 0.6 percent. The sell-off sent traders and the financial news media scrambling to identify the cause of the action. According to a new Price Action Lab blog post, there may not be any explanation at all.
In fact, Price Action Blog writes that financial news media that attempt to link market moves with breaking news are often completely misguided.
"This offers the wrong impression to the public that there is some form of strong causality in the markets, where in fact there is a loose connection between news stories and price action and most of the time market moves are random," the post reads.
Related Link: Central Banker Uncertainty Translates To Global Market Volatility
There is a nearly unlimited amount of historical market data, and just because a particular pattern or chart formation is rare doesn't mean it is significant. Monday's action was certainly unusual.
"The daily return was 0.6% but the high of the day was nearly 1.5% above the previous close and the Internal Bar Strength (IBS = (C-L)/(H-L)) was at 0.05, signaling possible reversion to the mean," Price Action Blog writes.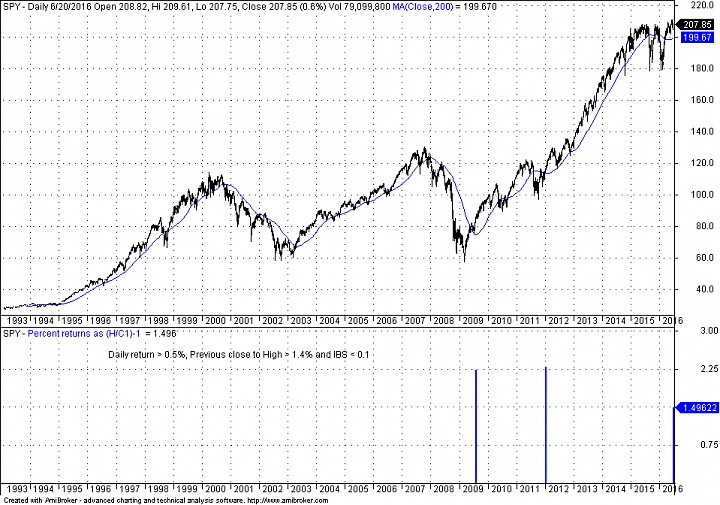 This pattern in the SPDR S&P 500 ETF Trust (NYSE: SPY) has only occurred three times since the ETFs inception. However, with no major news driving the move, it may simply be insignificant random trading noise.
Disclosure: the author holds no position in the stocks mentioned.
© 2016 Benzinga.com. Benzinga does not provide investment advice. All rights reserved.
Source