eBay Inc. operates as a technology company that enables commerce and payments on behalf of users, merchants, retailers, and brands of various sizes all over the world. eBay issued the call transcripts today and the stock price increased 13%.
<!== INSTRUMENT %% %60% ==!>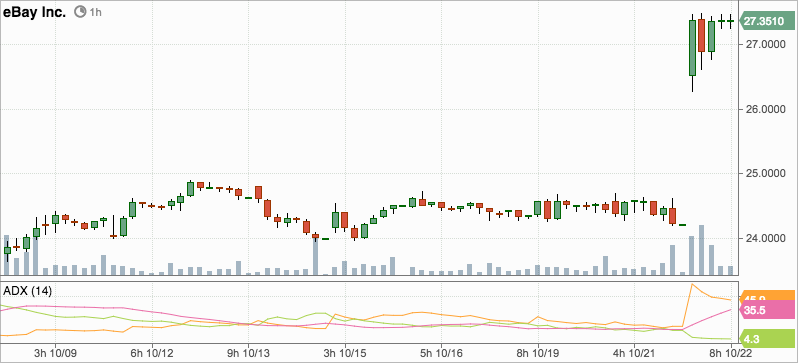 That's curious, especially after the more than 50% decrease a few months earlier. However, the results are very optimistic:
Revenue decreased 2% on year-over-year basis - $2,099M as of September 2015;
Gross merchandise volume decreased 2% because of currency fluctuations; FX-neutral GMV grew up 6%;
Margins increased: income from continuing operations increased from $509M to $545M;
Net income dropped down from $579M to $529M.
I think that the reason of this stock price jump is that eBay performed better than expected. I don't see that eBay has any upside potential on fundamental basis.
What do you think about eBay?