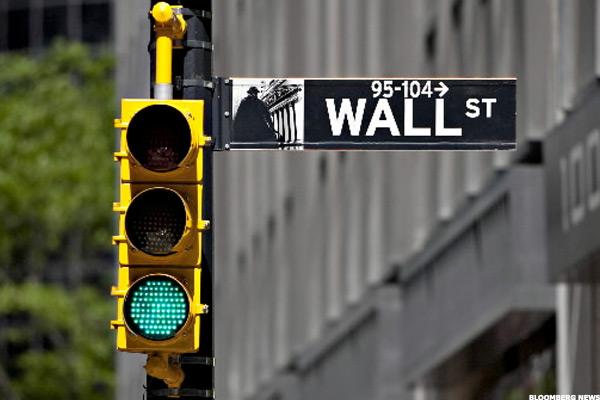 Here are 10 things you should know for Thursday, May 5:
1. -- U.S. stock futures were rising Thursday after two days of losses and European stocks gained as oil prices moved higher.
Oil prices in the U.S. early Thursday rose almost 3% to $45.08 a barrel.
Asian shares ended Thursday's session mixed. The Shanghai Composite Index rose 0.2%.
2. -- The economic calendar in the U.S. Thursday includes weekly Initial Jobless Claims at 8:30 a.m. EDT.
3. -- U.S. stocks on Wednesday declined for a second day as investors fretted over an oil supply glut and the potential for a disappointing jobs report on Friday.
The S&P 500 fell 0.6%, the Dow Jones Industrial Average fell 0.56%, and the Nasdaq slid 0.79%. The Nasdaq was down for the ninth time in 10 sessions, while the S&P 500 and Dow were down for the fourth time in five.
4. -- Tesla Motors (TSLA) bumped up its production forecast, saying strong demand for its lower price Model 3 will allow it to produce 500,000 cars a year starting in 2018, two years ahead of schedule.
Just two years later, in 2020, CEO Elon Musk said Tesla likely will be pumping out 1 million electric cars annually after producing between 80,000 and 90,000 this year.
The stock was rising 3.8% in premarket trading on Thursday.
The production increase, however, also will require the company to dole out $2.25 billion this year to expand capacity, $750 million more than previously thought.
"It's going to make sense for us to raise some amount of money -- some combination of equity and debt -- and make sure the company has some good buffer of cash on hand," Musk said during the company's earnings call.
Tesla posted Wednesday an adjusted first-quarter loss of 57 cents a share, compared to analysts' expectations for a loss of 58 cents. Revenue rose by 45% year...
More