China approved brokerages including Central China Securities Co. (1375) to offer trading services that pave the way for the start of a program allowing investors in Shanghai and Hong Kong access to each other's stock markets.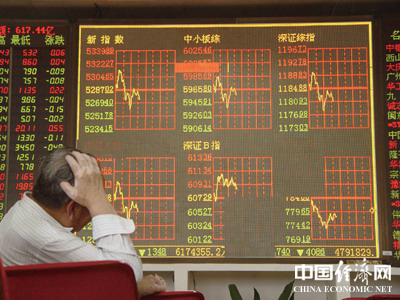 Central China shares surged the most on record after it won approval from Shanghai's exchange to offer services enabling the trade of yuan-denominated A shares under the Shanghai-Hong Kong Stock Connect. Brokerages from China Galaxy Securities Co. to Haitong Securities Co. also received permission, the Securities Daily reported today.
The link, part of China's effort to open up its financial system and promote wider use of the yuan, will allow a net 23.5 billion yuan ($3.8 billion) of daily cross-border trading. The Shanghai Composite Index (SHCOMP) gained 12 percent this year on speculation the exchange link may fuel fund inflows and reform measures will stem an economic slowdown.
"For those brokers, shareholders are banking on more market share, which means more commissions and profit," said Andrew Clarke, Hong Kong-based director of trading at Mirabaud (Asia) Ltd. "The Hong Kong-Shanghai connect would increase turnover on both sides."
Central China Securities shares in Hong Kong surged 12 percent to HK$3.25 as of the midday trading break. The stock was poised for its largest one-day advance since its June debut. Haitong gained 2.8 percent, while China Galaxy (6881) rose 2.2 percent. The benchmark Hang Seng Indexadded 0.7 percent.
The China Securities Regulatory Commission may say Oct. 17 that the link will start operating on Oct. 27, the Great Wisdom newswire reported yesterday, citing a person it didn't identify.
The Hong Kong-Shanghai tie-up will begin with limits on both daily and aggregate purchases as policy makers seek to maintain some control over capital flows. The quotas may eventually be expanded or removed, Charles Li, the Hong Kong bourse's chief executive officer, said in August.