Etsy operates online and offline marketplaces to buy and sell handmade items, vintage goods, and craft supplies. The stock price lost more than 50% from the IPO price and lost 27% over the last month, however I believe in this stock. 
<!== INSTRUMENT %% %5% ==!>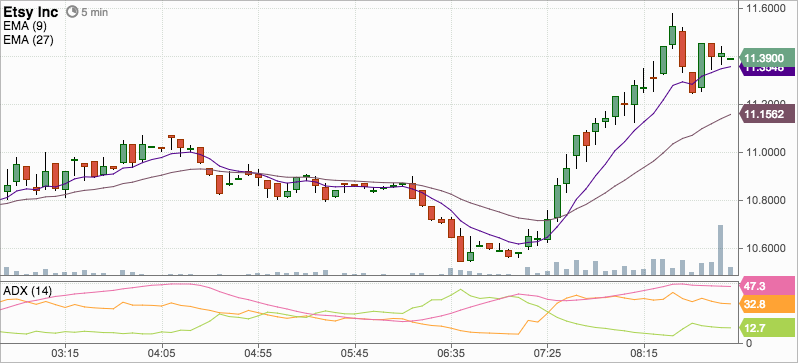 Here is why:
Etsy announced the beta version of marketplace that aims to connect designers and manufacturers. After Amazon launched the marketplace for handmade goods, Etsy needed to do something special, something that will be different with basic marketplace for vintage handmade goods. And they did it. Stock price is +6.65% after this announcement;
Gross merchandise sales is growing: three-year CAGR is around 27% (that's a very high growth rate even for the startups);
The company is increasing an average seller service revenue per each seller and I assume that Etsy will achieve around $85 average revenue per each seller from around $61 in 2014.
I assume that this stock could be too risky, but I strongly believe that the Etsy's team is on a right way. Some of analysts think that Etsy is a result of boom on venture capital market. Partially I agree with them, but as I have already said - new features and operating metrics show that the company has a high potential. 
What do you think about this stock?