State-of-the-art line supports growth of European confectionery business
Continues company's supply-chain reinvention journey
SKARBIMIERZ, Poland, Sept. 2, 2015 (GLOBE NEWSWIRE) -- Mondelēz International, the world's pre-eminent maker of chocolate, biscuits, gum and candy, today opened a new $30 million state-of-the-art chocolate production line here to capitalize on growing demand in its European confectionery business. The investment is part of the company's ongoing journey to create a global best-in-class integrated supply chain by transforming its manufacturing assets and processes to reduce costs and improve productivity.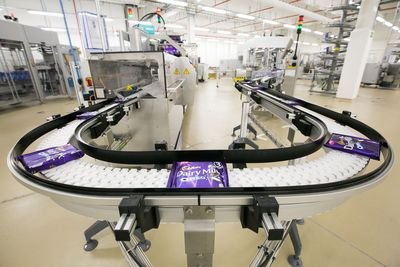 A photo accompanying this release is available at http://www.globenewswire.com/newsroom/prs/?pkgid=35773.
"We strongly believe in the growth opportunities in Europe's snacking market," said Jurgen Leisse President Central Europe, Mondelēz International. "As Poland's market leader in biscuits and chocolate, we know that maintaining our competitive advantage requires best-in-class manufacturing technology, such as the 'Line of the Future' introduced today."
At the opening event, Leisse was joined by the U.S. Consul General Walter Braunohler, who said, "Poland's best business asset is its motivated, capable and intelligent workforce. This is the main reason that more and more U.S. companies are establishing operations here in Poland, and the reason that companies that are already present continue to expand and hire more Polish workers. We're very pleased to see these increasing business linkages, which benefit both our countries."
"This Line of the Future is a big step forward, not only for Skarbimierz plant but also for the whole European snacking market," said Roman Sitko, Manufacturing Director. "Our passionate team is excited and proud...
More