Despite the weakest factory orders YoY growth since Lehman, Yellen's comforting tones (which said absolutely nothing at all) rescued the day...
Quite a day in futures- good data, bad data, and levitations...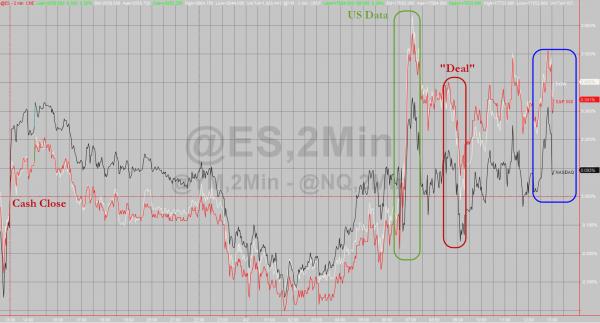 By the end Trannies were worst once again...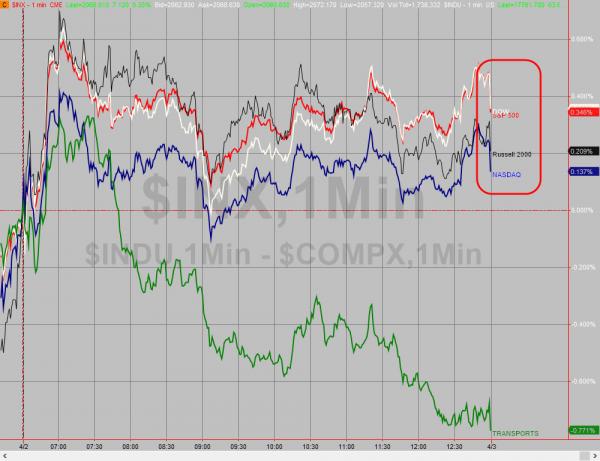 On the week...Nasdaq was dragged back into the green but ended red...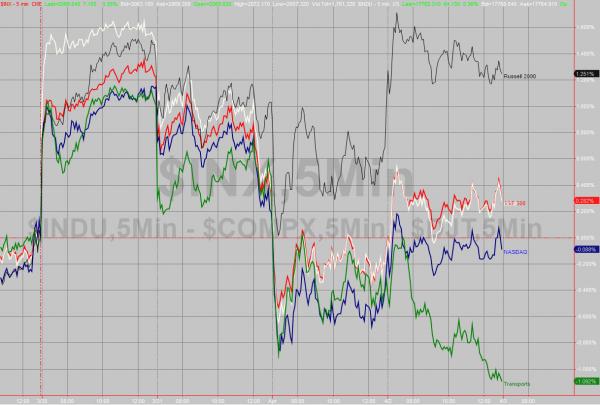 But we note that stocks remain in the red post Monday's cash open...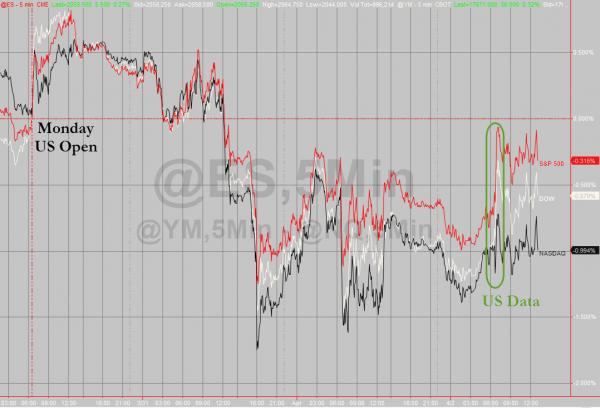 Because nothing says Sell as much vol as possible like a long weekend with Payrolls and Greek Default event risk looming...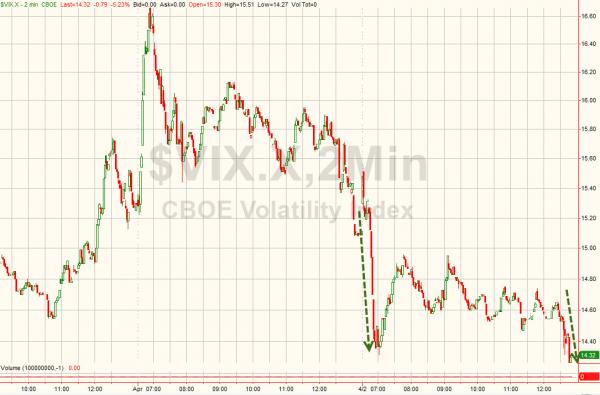 And while equity market participants did not want protection, credit traders did...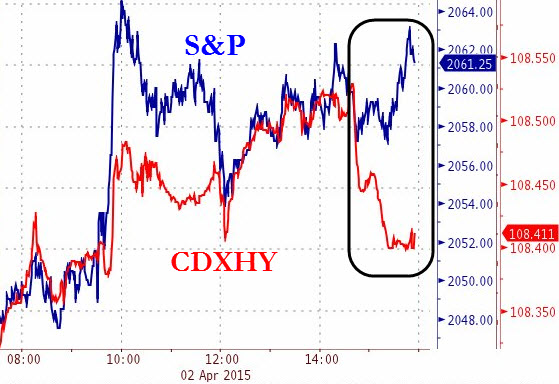 Treasury yields psuhed higher today...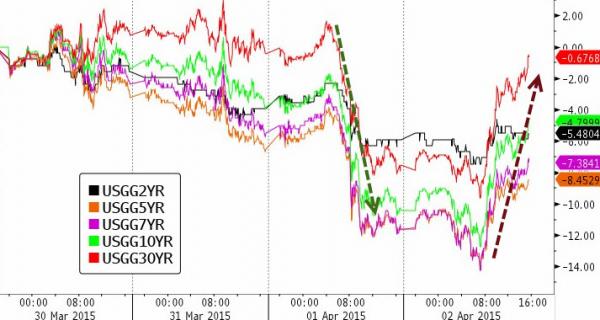 The Dollar dumped back to unch on the week...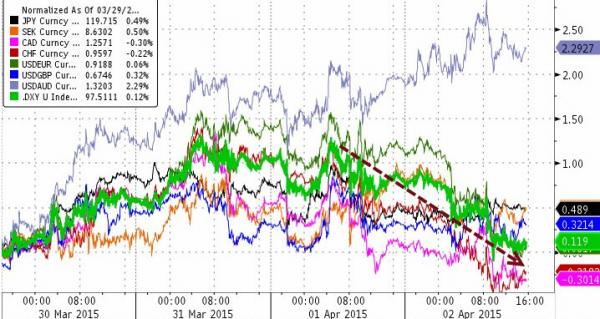 Despite USD weakness, commodities overall slipped lower...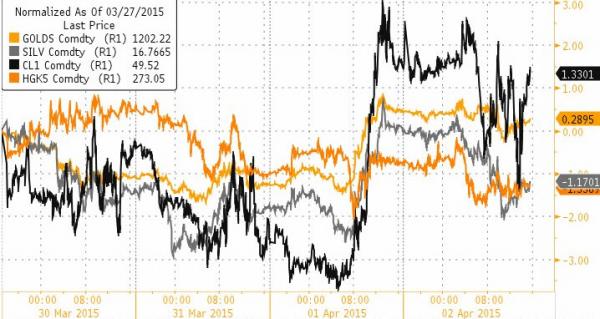 Crude just whipped around all day on Iran headlines...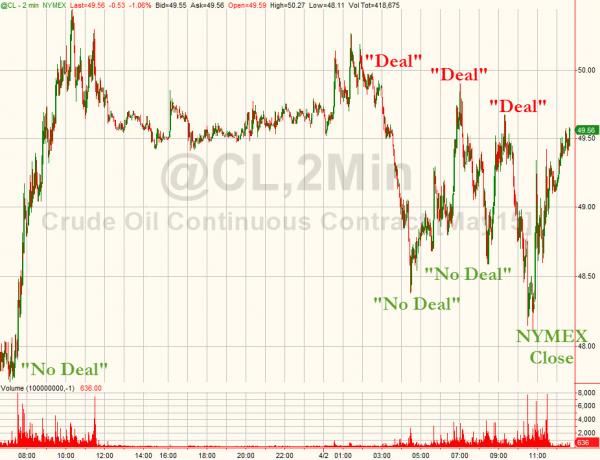 Charts: Bloomberg