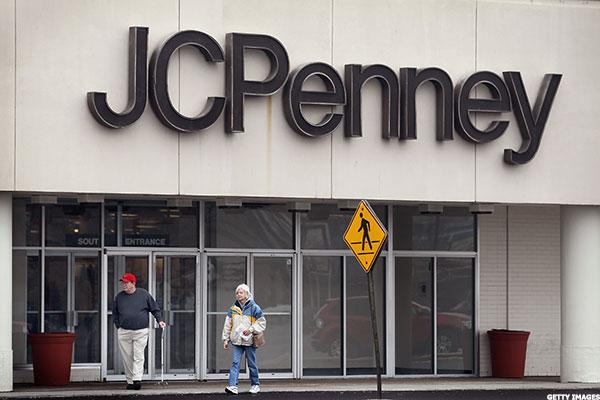 J.C. Penney (JCP) executives will likely enter a summer weekend all smiles.
That's because for the second straight quarter, the mid-tier department store has managed to rise above the dreadful performances of its struggling peers. J.C. Penney has emphasized affordable apparel and shoe prices in its marketing and cheap private label goods under CEO Marvin Ellison.
J.C. Penney reported Friday that second-quarter same-store sales rose 2.2%, relatively in line with Wall Street forecasts. Top-performing businesses included Sephora cosmetics, home goods, footwear and handbags. Excluding one-time items, J.C. Penney's adjusted loss tallied 5 cents a share. Analysts expected a loss of 15 cents a share.
The company reiterated its full-year same-store sales growth target of 3% to 4% and expected earnings before interest, taxes, depreciation and amortization of about $1 billion.
Upbeat news from department stores has been hard to find lately.
Macy's (M) reported earnings, excluding one-time items, of 54 cents a share compared to Wall Street forecasts for 45 cents a share. Same-store sales fell 2%. Taking a back seat to the stronger-than-anticipated earnings were details of a new plan by Macy's to close 100 stores, or almost 15% of its current 728 locations, by early 2017. The company plans to take the savings from operating these low-volume stores...
More