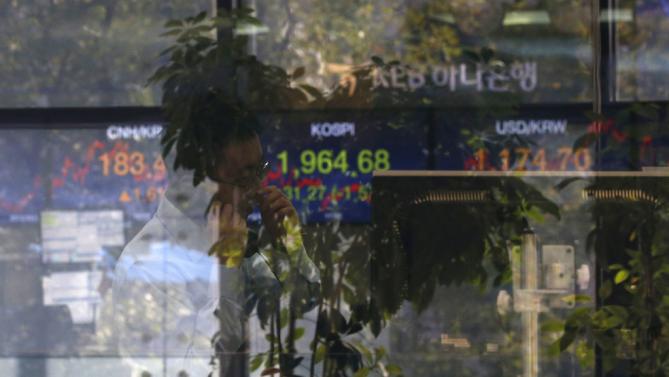 NEW YORK (AP) -- U.S. stocks rose in early afternoon trading Monday as investors tried to look beyond the uncertain timing of a possible interest rate increase by the Federal Reserve. Drugmakers slumped on concern of new regulations for the industry following comments from Democratic presidential front-runner Hillary Rodham Clinton. Chipmaker Atmel jumped after accepting a bid from Britain's Dialog Semiconductor.
KEEPING SCORE: The Dow Jones industrial average climbed 75 points, or 0.4 percent, to 16,459 as of 1:53 p.m. Eastern time. The S&P 500 rose five points, or 0.3 percent, to 1,963 and the Nasdaq composite lost five points, or 0.1 percent, to 4,822.
FINANCIAL BOUNCEBACK: Stocks of major banks and financial companies climbed after sharp falls on...
More