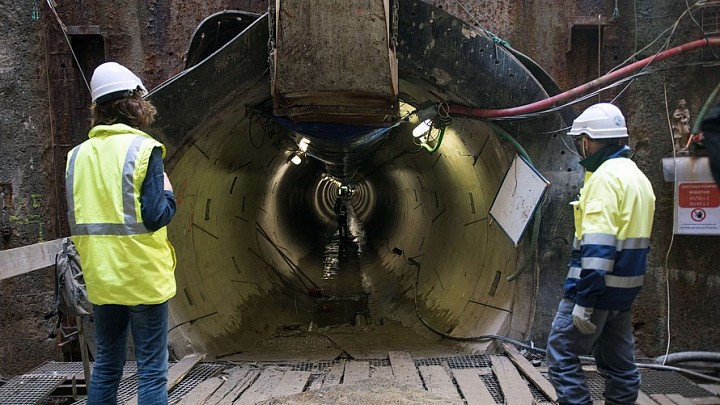 Shares of Chicago Bridge & Iron Co. plunged toward the biggest one-day loss since the company went public over 20 years ago, as the energy infrastructure services firm was forced to take "decisive action" to bolster its financial position after reporting a large surprise loss and slashing its outlook.
The actions come after CB&I said late Wednesday that it would haven't been in compliance with certain debt covenants at the end of June without amendments to its credit agreements.
"We are implementing a comprehensive corporate and operating cost reduction program, which we expect will generate savings of $100 million on an annualized basis," said Chief Executive Patrick Mullen late Wednesday in a post-earnings conference call with analysts, according to a transcript provided by FactSet. "We are committed to continuing to take decisive action to put CB&I on a more sound, long-term footing."
Mullen assumed the CEO role effective July 1, after former CEO Philip Asherman announced his retirement in May.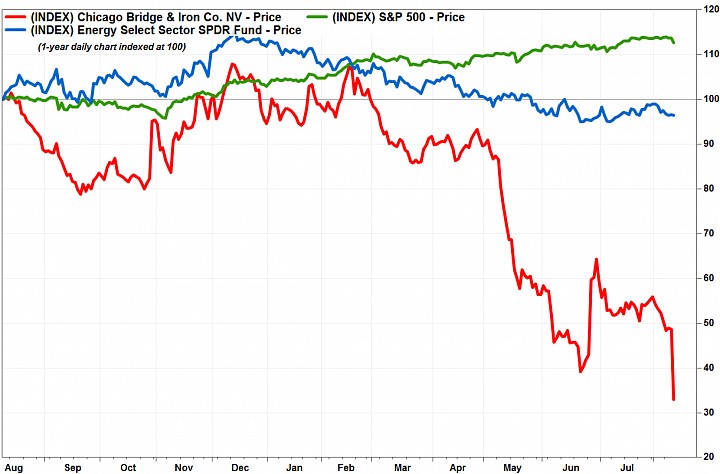 The stock CBI, -32.64% tumbled 32% in midday trade toward the lowest closing price since July 2009, putting it on track to suffer the biggest percentage decline since it went public in March...
More