Russia is getting ready for a war against the United States and its NATO allies, according to a European think tank that analyzed recent Russian military drills.
The alarming warning comes a day after the British defense secretary, Michael Fallon, said that the conflict in Ukraine was "red hot" and Russian-backed rebels could yet claim more territory in the east of the country.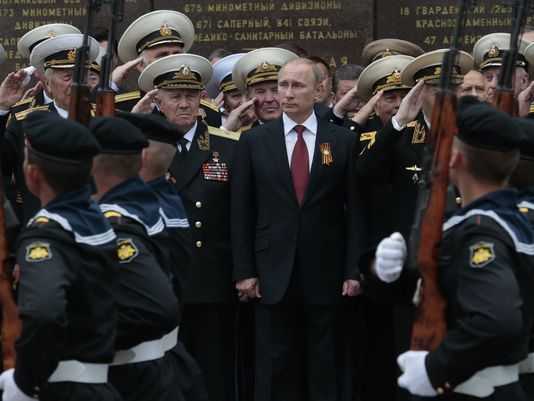 Fallon added that he did not see any indications that the violence could end in the nearest future, especially after this week Russian-backed separatists along with – as it is widely believed – Russian troops have launched some of their heaviest artillery attacks on the Ukrainian forces' positions in six months.
Analysts at the European Leadership Network think tank conducted an analysis of large-scale military drills that took place in March by Russia as well as smaller military drills carried out by NATO in June. Both sides were conducting the exercises with the other side's military capabilities and war plans in mind, according to the think tank.
However, spokesmen for Russia and NATO were dismissing any war plans during their military exercises, and claimed that the drills were designed to practice military actions against "hypothetical opponents."
The analysts concluded that the "nature and scale" of the drills showed that "Russia is actively preparing for a conflict with NATO, and NATO is preparing for a possible confrontation with Russia."
Travelling to meet the Ukrainian prime minister and defense minister in Kyiv, Fallon dismissed such a notion, telling journalists that "Russia is continuing to test NATO's resolve, but we have shown we are standing firm." Fallon added that the situation in Ukraine is currently "serious."
Obama's softness saved us from a global war?
The U.S. remains firm in its position to not supply lethal aid to...
More