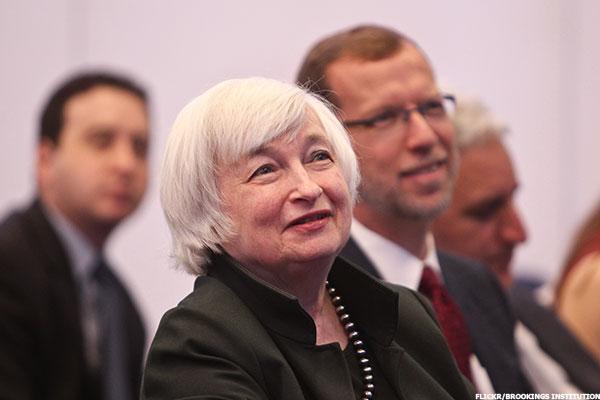 Wall Street will get more clues on Federal Reserve's rate hike plans at the end of the week, but uncertainty over what they might be led to jittery trading on Monday.
Stocks veered wildly from modest losses to minor gains for much of the session before settling mixed. The S&P 500 was down 0.05%, the Dow Jones Industrial Average fell 0.12%, and the Nasdaq was up 0.12%.
Central bank officials will convene at the Monetary Policy Symposium in Jackson Hole, Wyo., at the end of the week. Members will discuss monetary policy at the two-day annual meeting with a speech on Friday from Fed Chair Janet Yellen providing important...
More