During the 10/14 Asian session, I noted that GBP/USD was confirming a price bottom by holding above 1.52. It also bounced off a rising speedline. After that bounce, I put in a limit order to buy on a dip because I anticipated some resistance at 1.53, but the market did not look back and continued rallying into new highs on the month. 

GBP/USD 4H Chart 10/14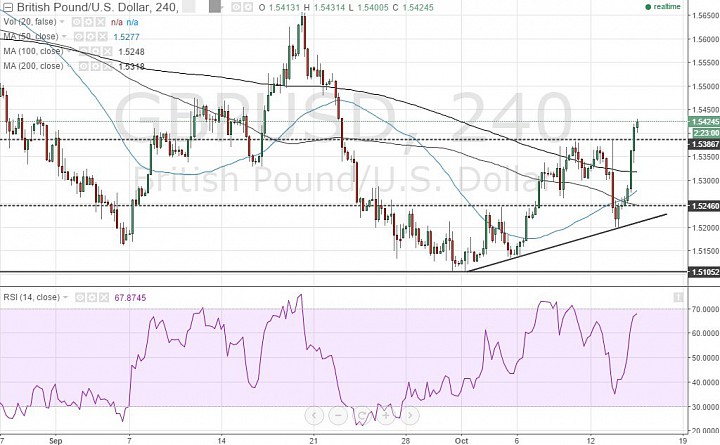 (click to enlarge)

There is upside risk back to the September highs around 1.5650. At this point, I don't want to miss the ride, but feel that I would be chasing unless there is another pullback towards the 1.53-1.5350 area. Even if our stop is under 1.52, there is a buy that has at least a 2:1 reward to risk ratio if you target 1.56.